Tonight: Uruguay
Churrasco with Chimichurri and Rice Uruguayan
Churrasco with Chimichurri:
I made the chimichurri my using a mini food processor to chop mint, cilantro, parsley and garlic, then added vinegar, crushed hot peppers, salt, black pepper and olive oil. I chopped it until it was a thick paste.
Then I pounded out some beef tenderloin with a deadhead hammer to about 1/2" thick.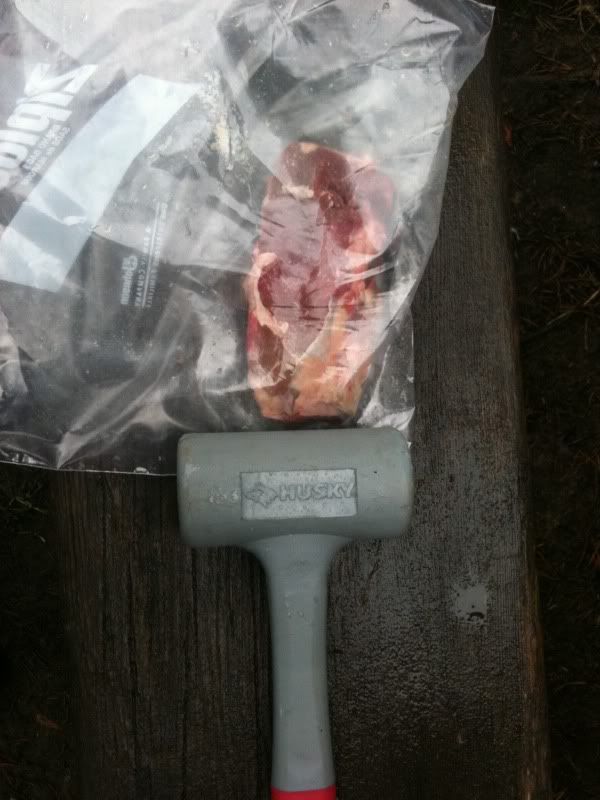 I marinated the meat then cooked it over the campfire with hickory and oak.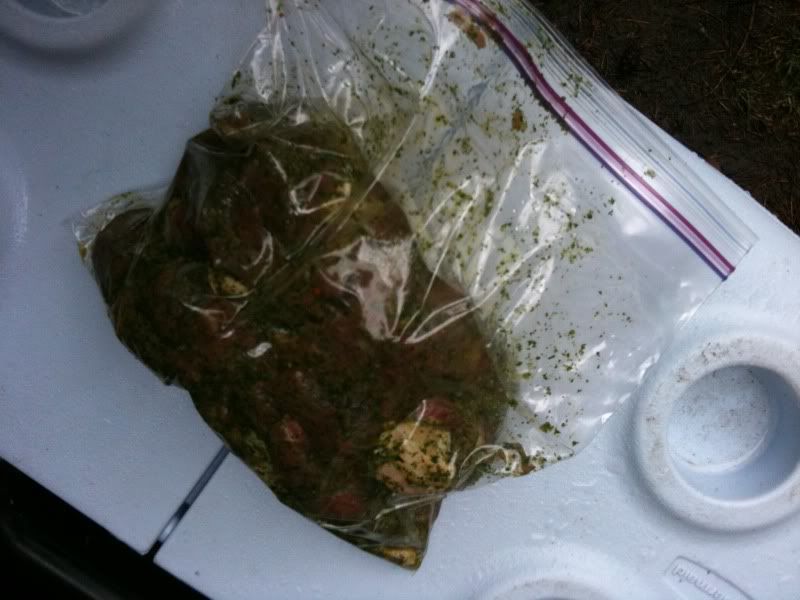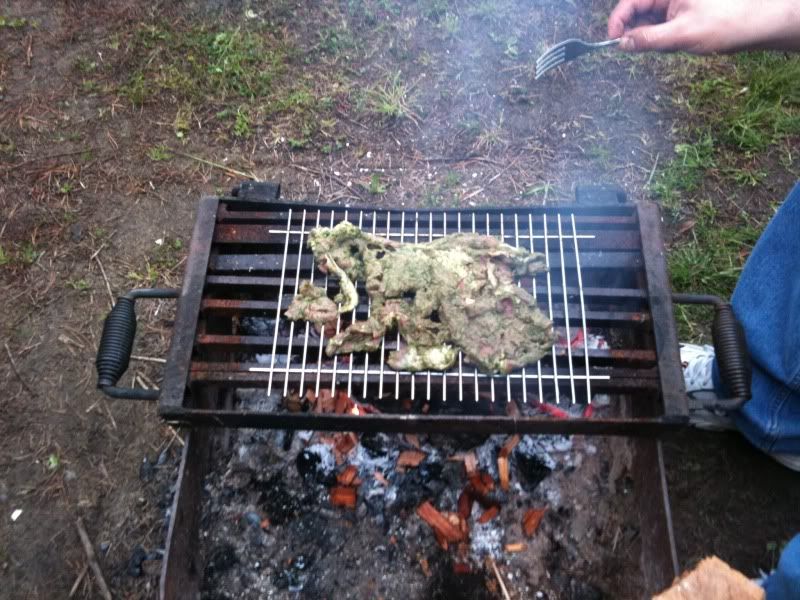 Rice Uruguayan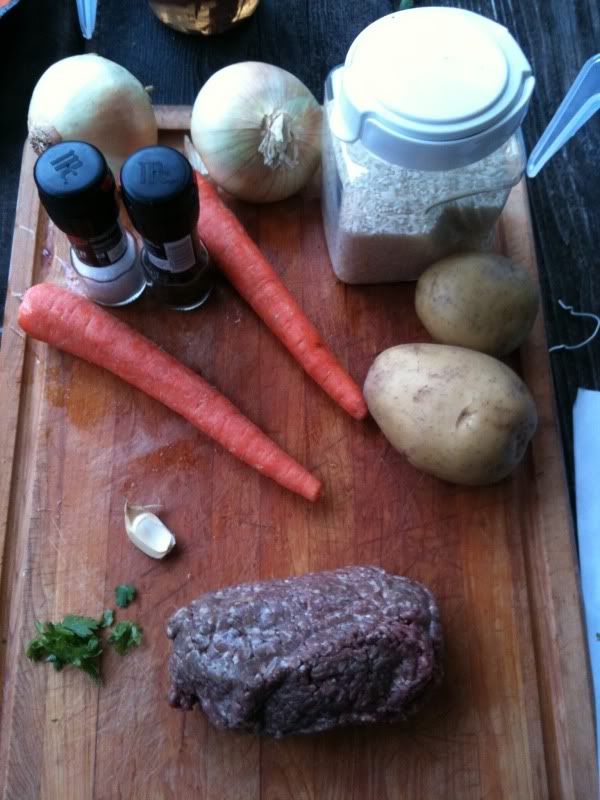 We first browned ground beef, then added to it chopped carrots, onions, parsley, salt, pepper, water and rice. After 20 minutes we added diced potatoes.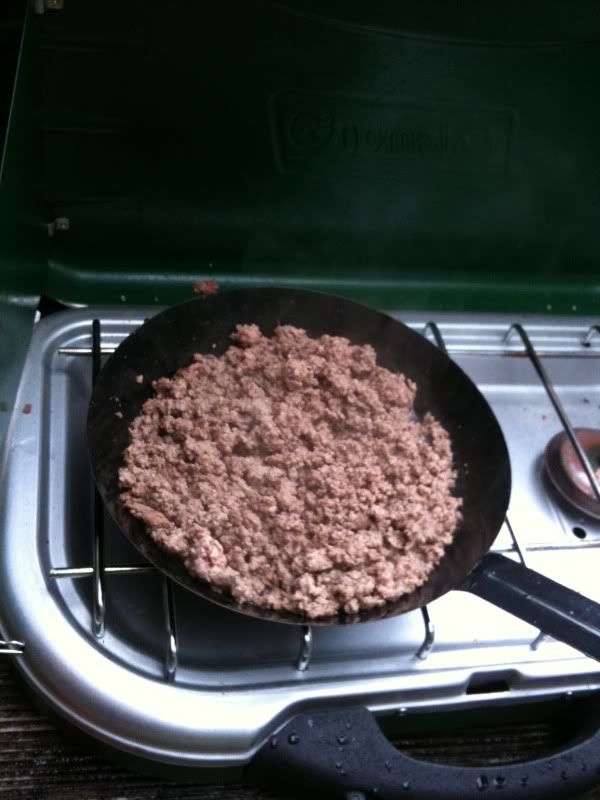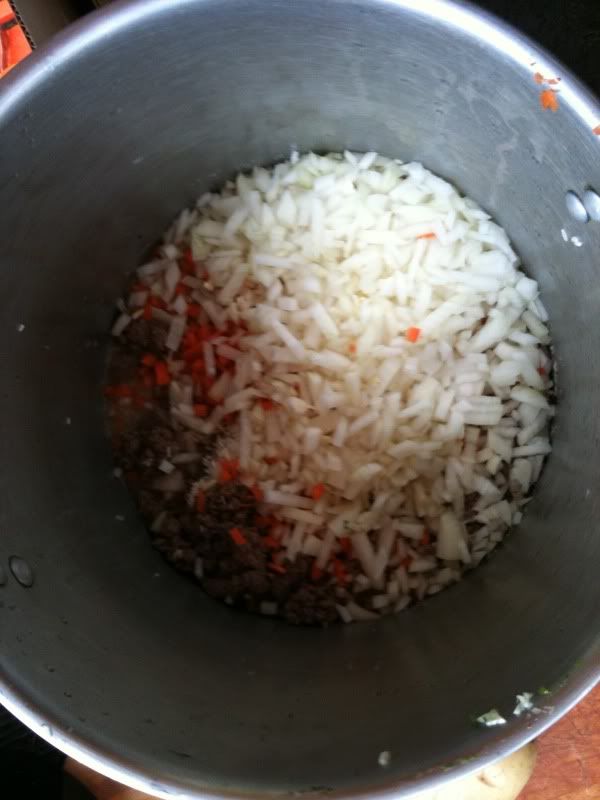 Finished product: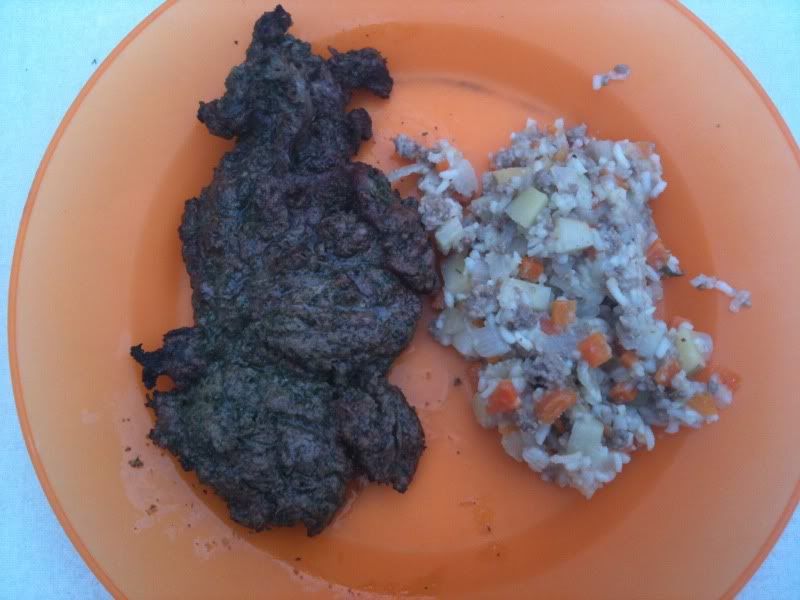 Results-
The churasco could and should have been much better. It was quite good, but I wasn't able to find a whole tenderloin and the selection that I had was pretty slim shopping close to closing time. Ah, well. Using the fillet cut instead of a lengthwise cut meant that when I pounded out the meat that it didn't hold together as well. I also didn't get to cook it as close to the fire as I would have liked, so no cool grill marks. The chimichurri was fantastic. The combination of garlic, mint, crushed red pepper, vinegar and oil was really, really good.
The rice dish was a bit bland. More salt, more pepper, some hot peppers, or some other spice would have been a nice addition. Or maybe it didn't stand a chance on the same plate as the chimichurri.
All in all this was a good dinner but didn't live up to its full potential.