Tonight: Algeria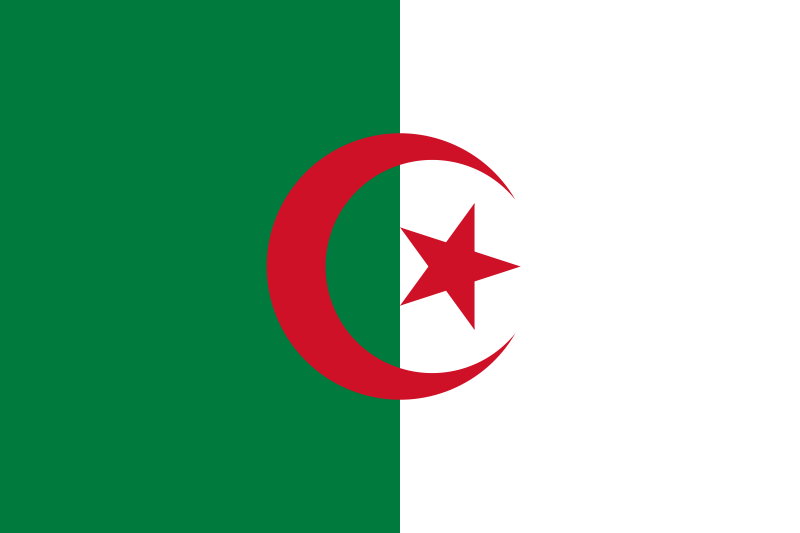 Algerian Harira - a traditional north African dish eaten during the month of Ramadan to break the fast and on other special occasions.
We soaked the chickpeas/garbanzo beans overnight. We cooked and rinsed them, then prepared the stew.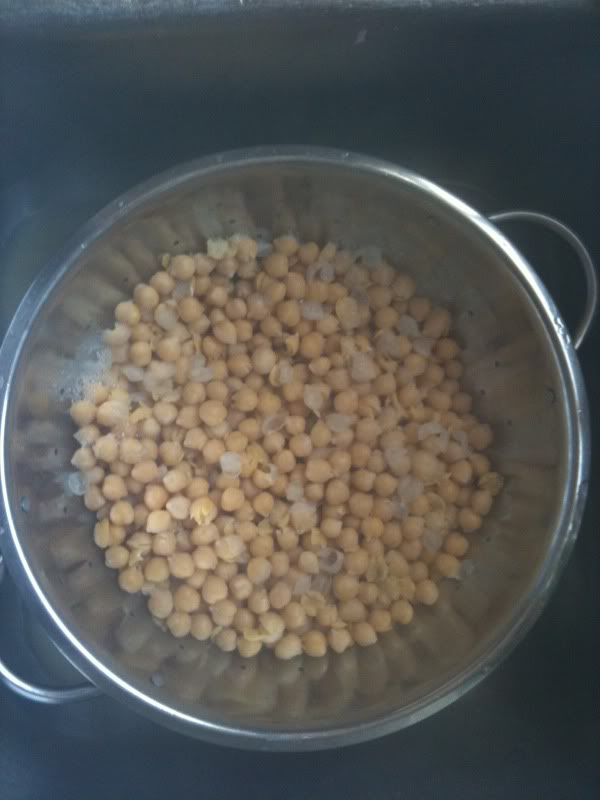 We cubed a pound of lamb:
Heated olive oil, browned the lamb, and sauteed the onions and celery.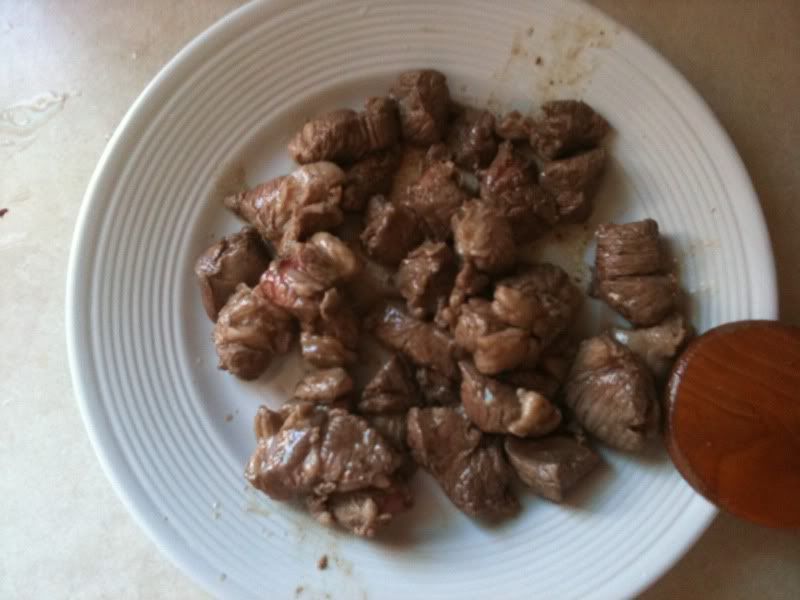 Added saffron, turmeric, fresh ginger, cinnamon, nutmeg, and pepper tomatoes and chicken stock at intervals of a few minutes. Simmered for 45 minutes.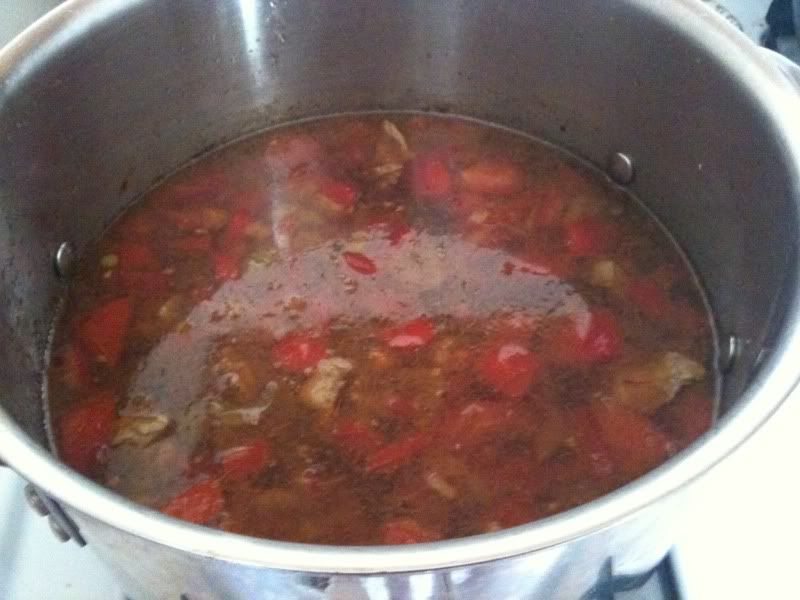 Added chickpeas and lentils simmered for 20 minutes.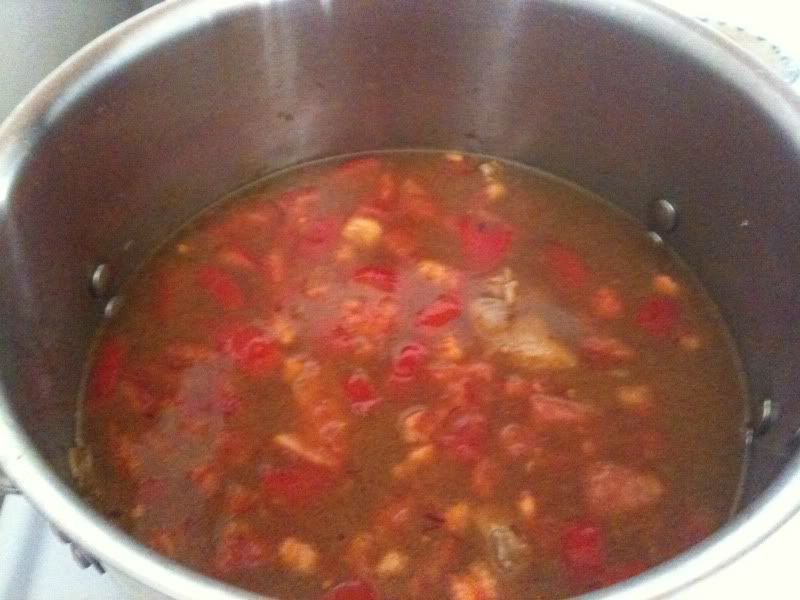 Added a thickener of tomato paste, flour, and water. Simmered another 20 minutes until lentils are tender.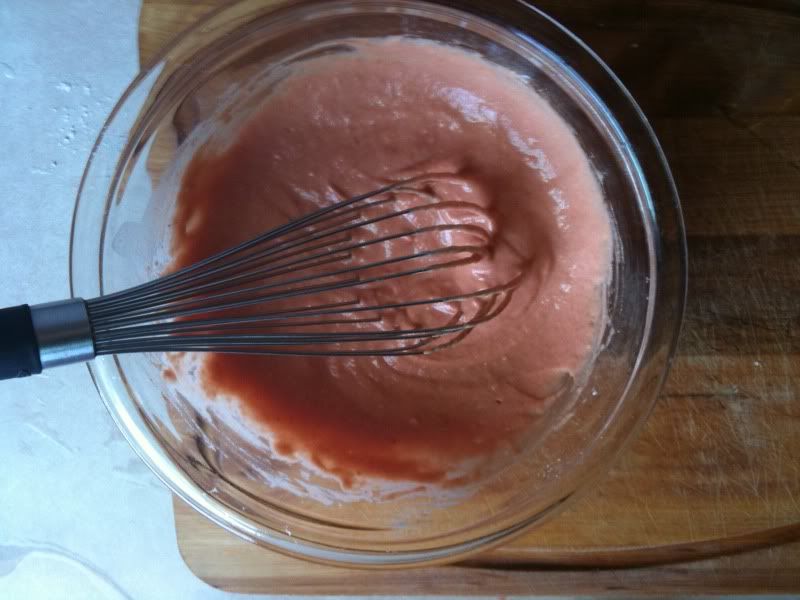 Serve with fresh cilantro, fresh parsley, and a lemon wedge.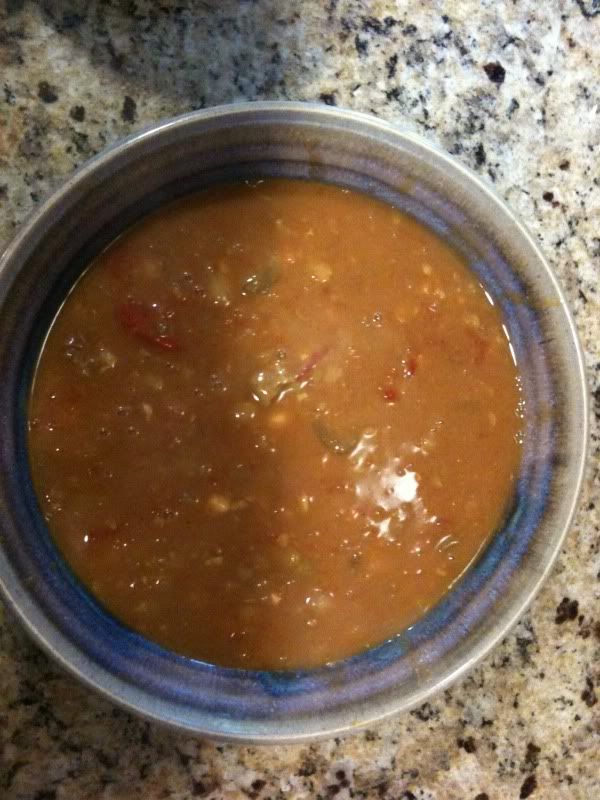 Results: Great success! We haven't had much exposure to North African food before. This is a spicy, flavorful stew. We shared it at a small dinner party and it was a hit. It is being added to the recipe book and we'd be happy to eat Algerian food again.