Last night: France
France has had it pretty rough. First, no more online poker. Then, a meltdown in the World Cup. I'd make fun of the cheese eating surrender monkeys, but given the USA loss yesterday I'm not really in the mood.
We made Baked Brie, Coq au Vin, and Creme Brulee.
Baked Brie: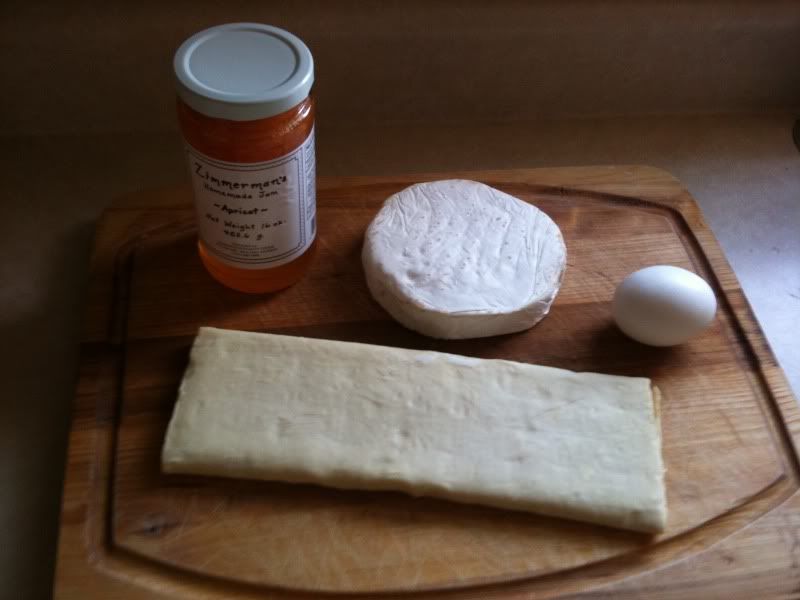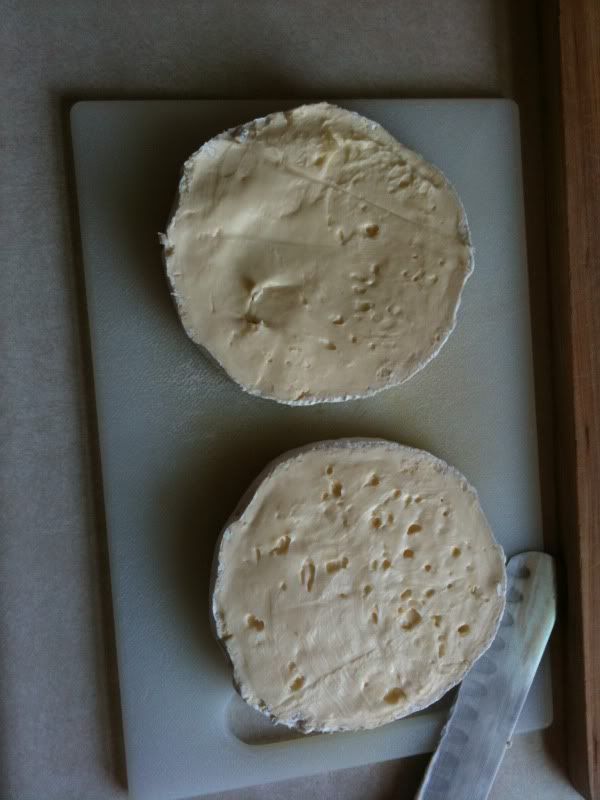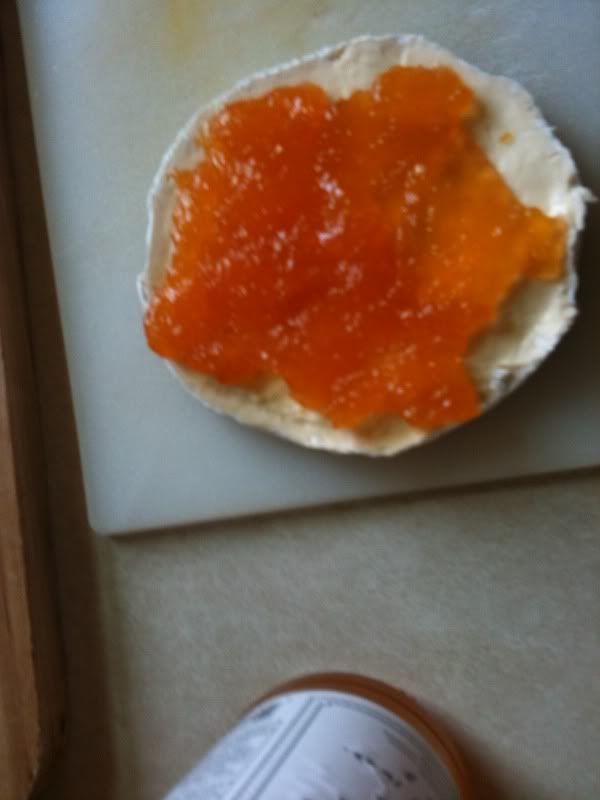 I used local Brie and local apricot preserves.
Coq au Vin: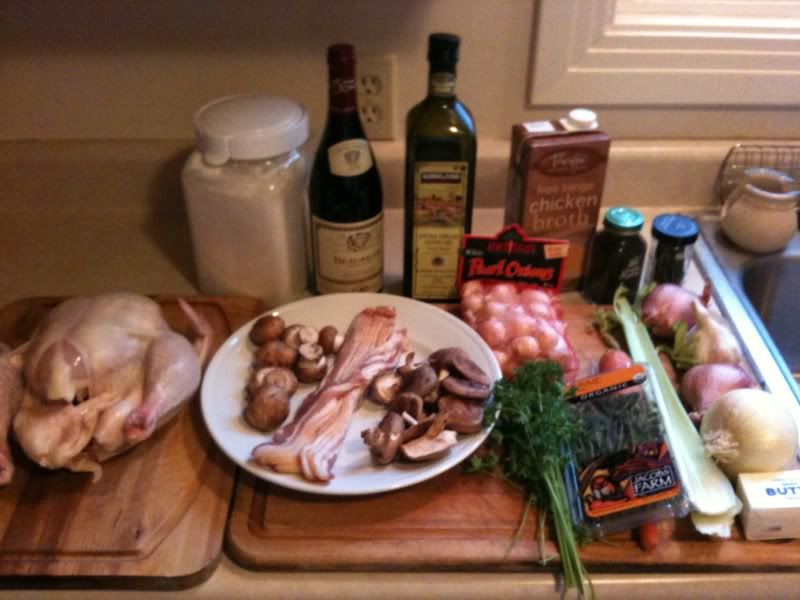 First, I took a bottle of Burgundy, onion, celery, carrot, garlic, peppercorns, olive oil, and a cut up whole frying chicken and marinated overnight.
First, I separated the chicken from the liquid from the veggies and retained the marinade. Then I cooked bacon, removed and reserved the bacon, browned the chicken in the bacon drippings, browned the veggies, added flour, whisked in the reserved marinade, mixed in shallots, garlic, fresh thyme, fresh parsley, bay leaves, and broth then simmered the chicken in the mix.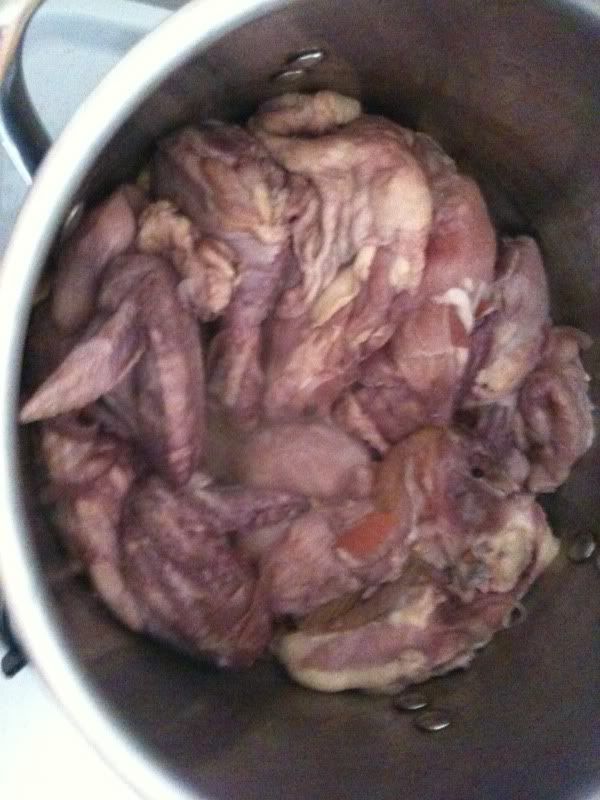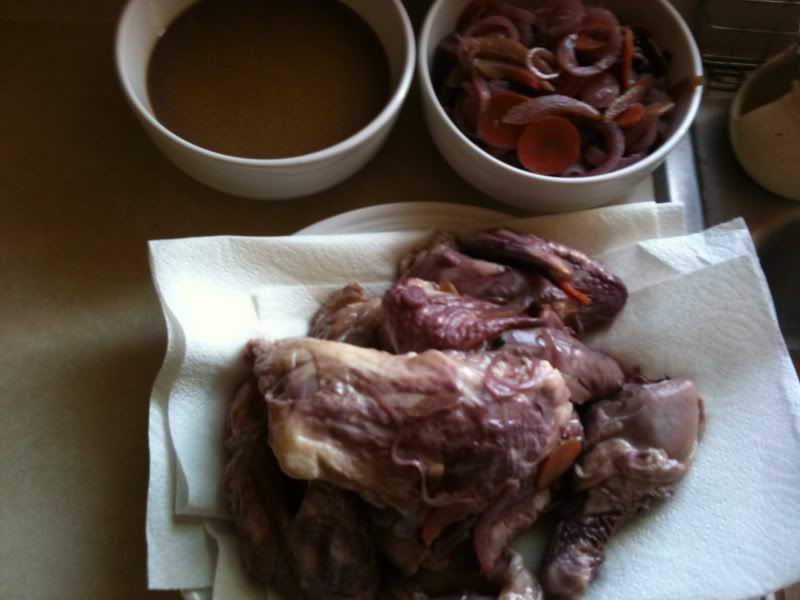 I prepared a mix of crimini and shiitake mushrooms with pearl onions separately.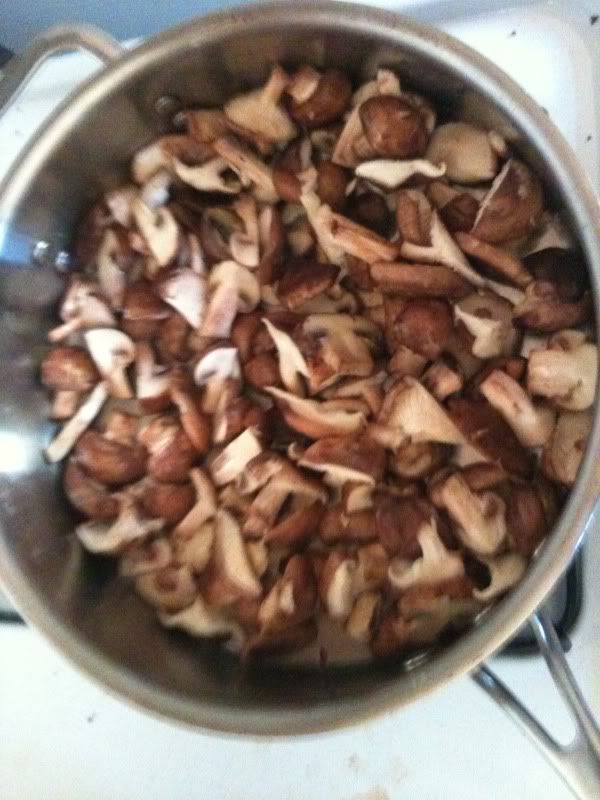 I removed the vegetables from the chicken pot and discarded them, then added the mushrooms, onions and bacon.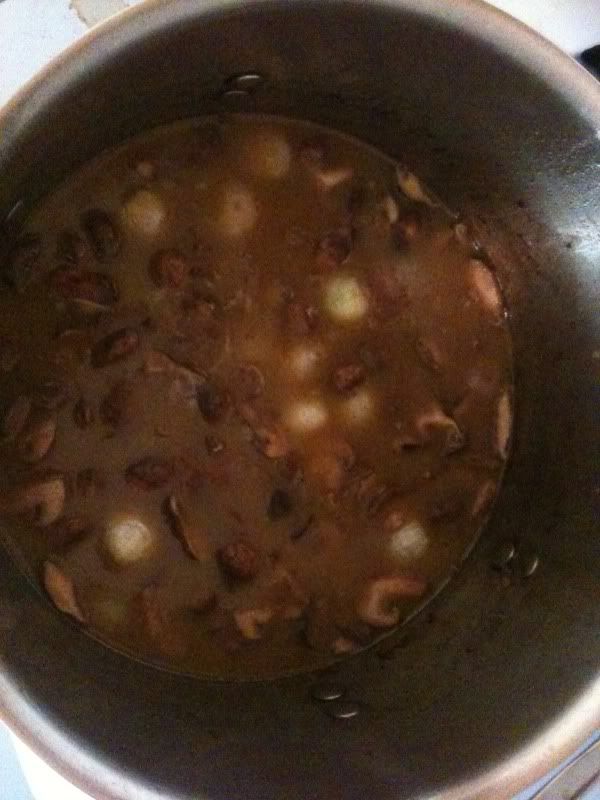 Served on a platter: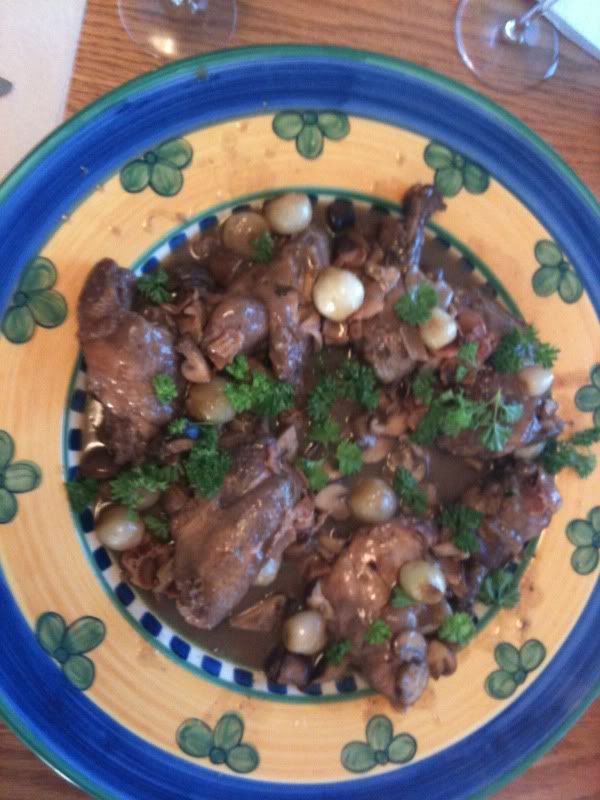 Wine:
Creme Brulee:
I whisked the eggs yolks, vanilla bean, sugar and cream, baked in the water bath in the oven, chilled for hours, then got to play with a torch: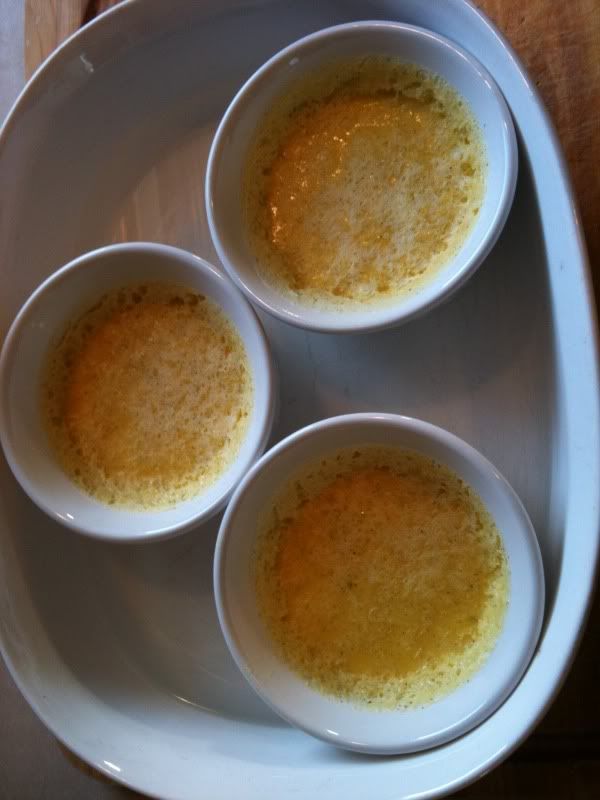 Finished products: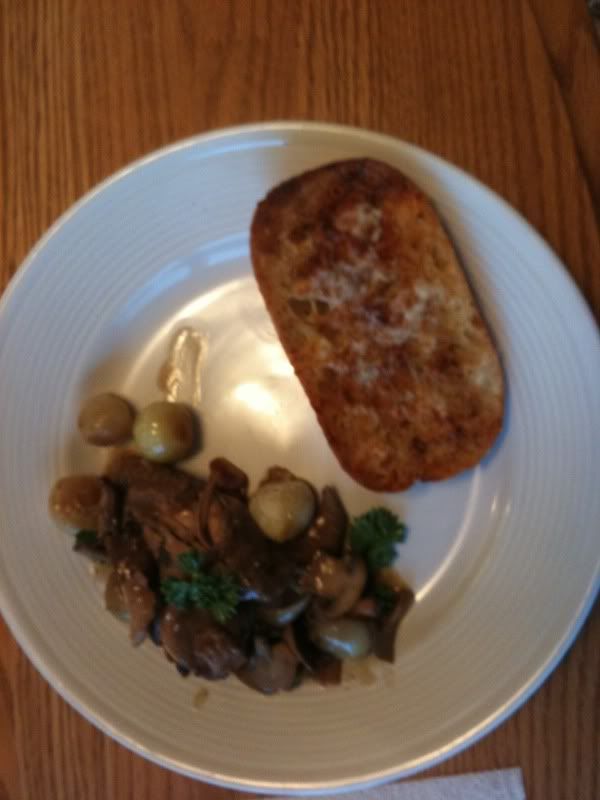 Results:
These all turned out great. I only hope that we did French cuisine justice. The Coq au Vin was just perfect. This, my first attempt at creme brulee, suffered from improper consistency but the taste was fine. I'll get this figured out next time.