Tonight: Serbia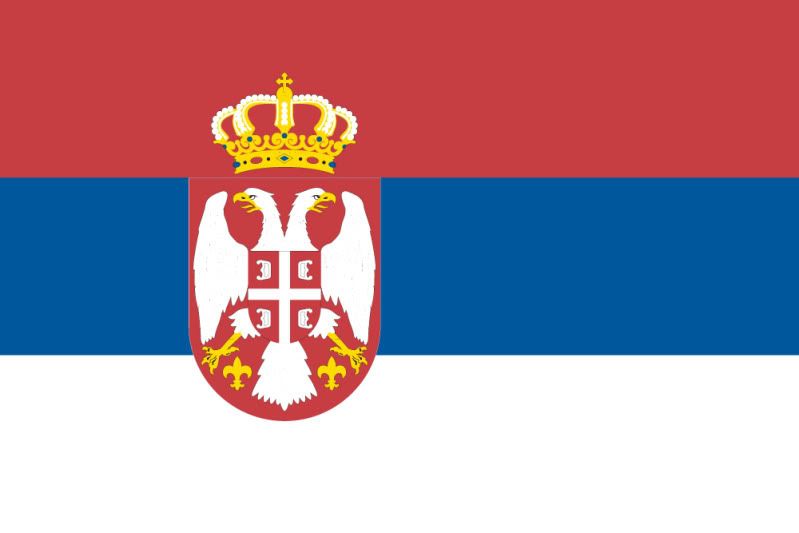 We made ćevapčići with yogurt sauce.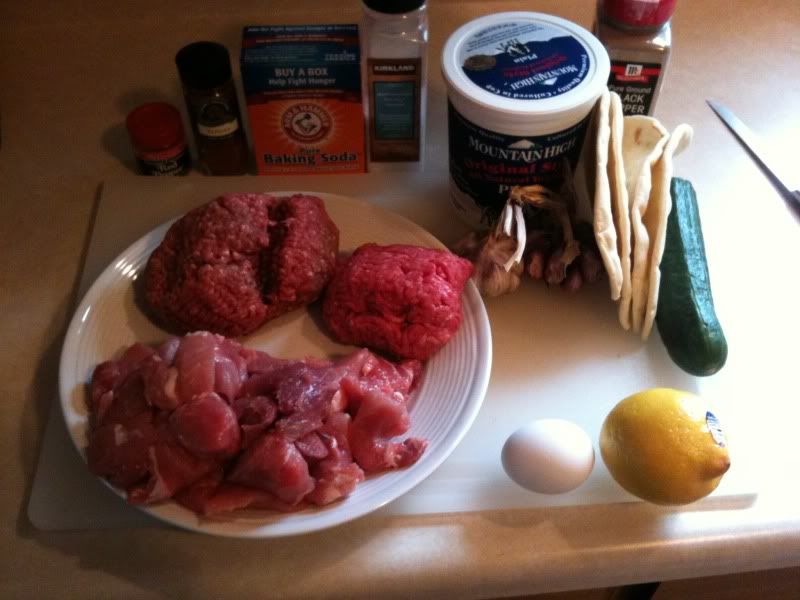 ćevapčići:
I was able to purchase ground beef and lamb, but had to grind the pork.
I mixed the meats with an egg white, garlic, salt, black pepper, cayenne pepper, paprika, and baking soda. We formed it into sausages, brushed with oil, and broiled turning regularly and brushing with oil.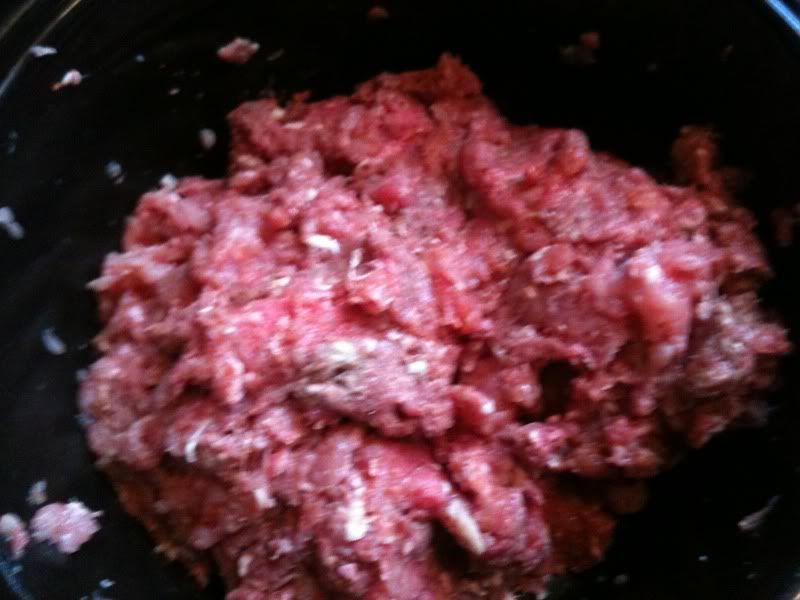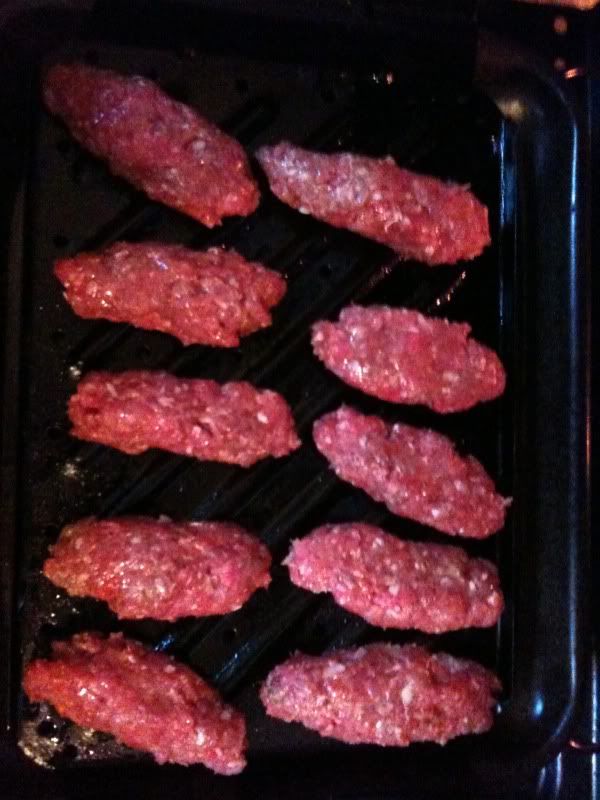 Yogurt sauce:
I mixed plain yogurt, shredded and drained cucumber, garlic, lemon juice, salt, white pepper, and cayenne pepper.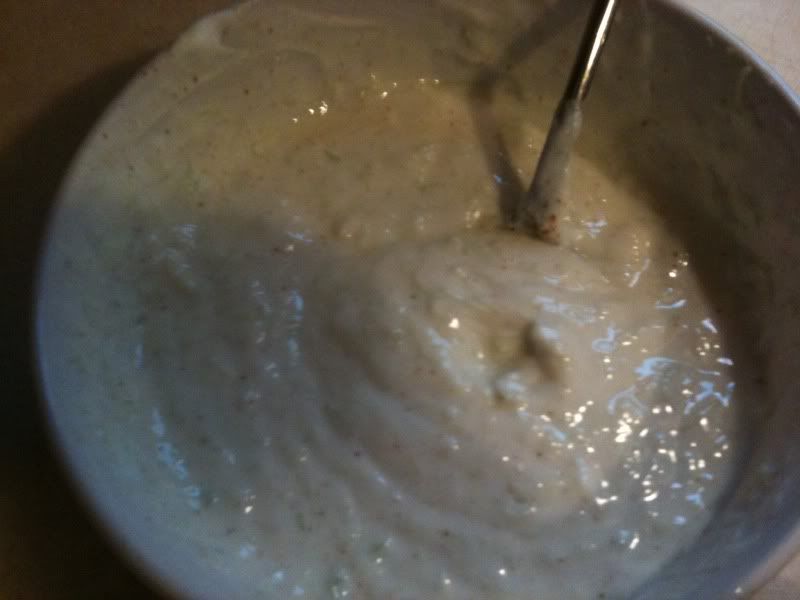 Finished product served with Greek flat bread and onion: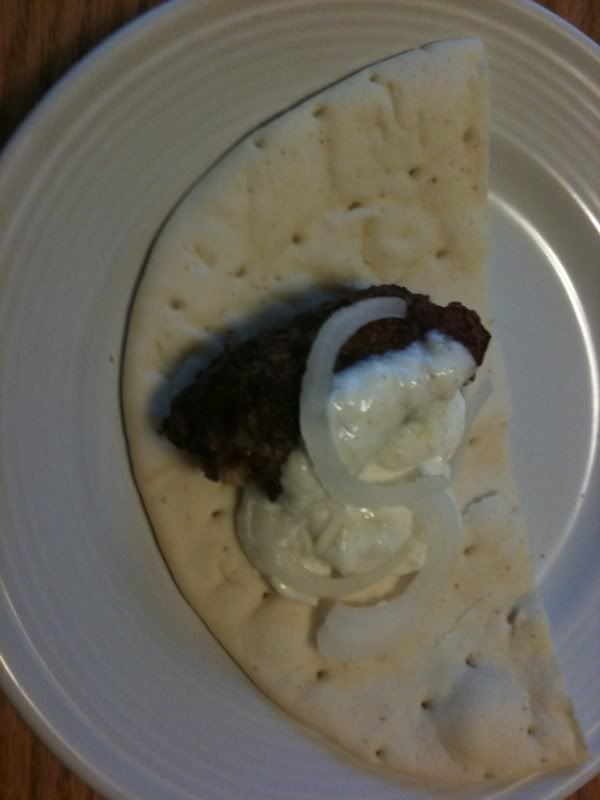 Results:
This is a bit spicy and really good. It reminds me of döner kebap, popular street fare in Austria and almost mandatory after a night at the bars. It was easy to make and I can certainly see myself making this again. The yogurt is basically a tzadziki sauce and is a wonderful accompaniment to the meat.