Last night: Slovakia
We made Bryndzové halušky, a traditional potato dumpling dish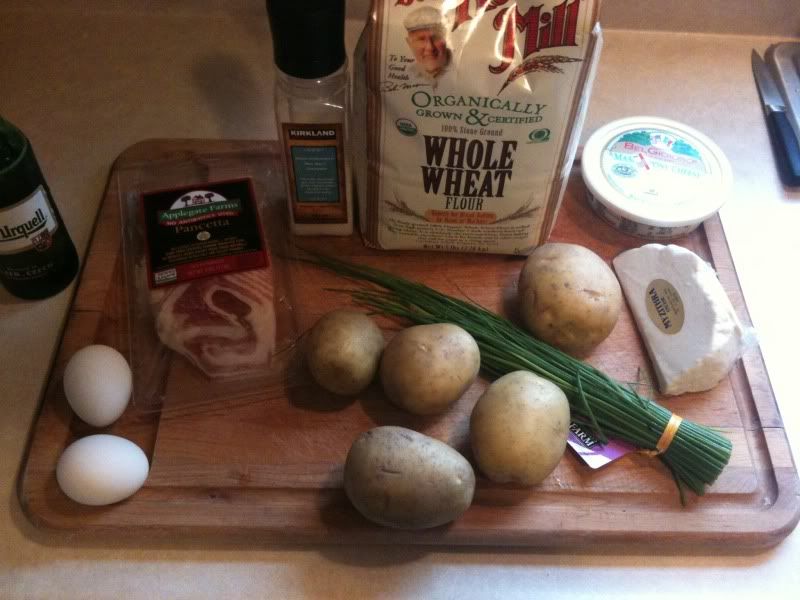 I peeled and shredded the potatoes, added salt, egg and flour, then processed the mixture into a dough.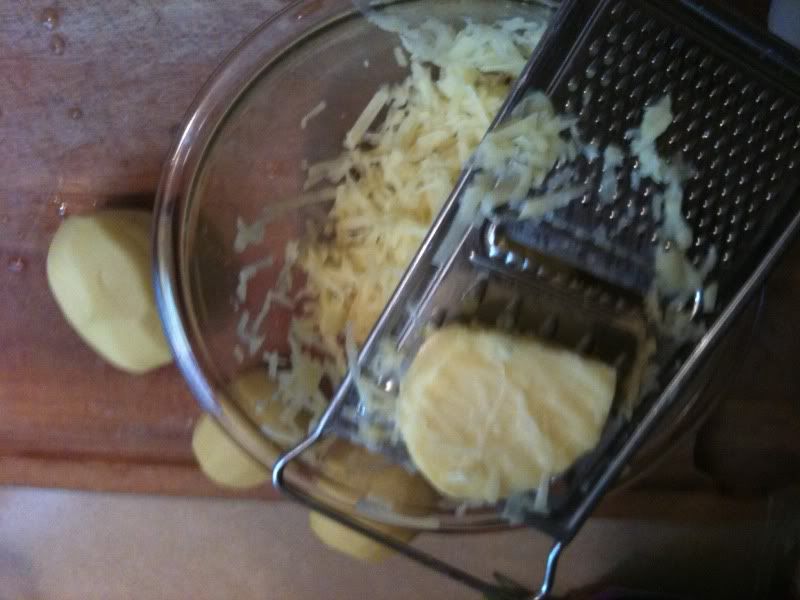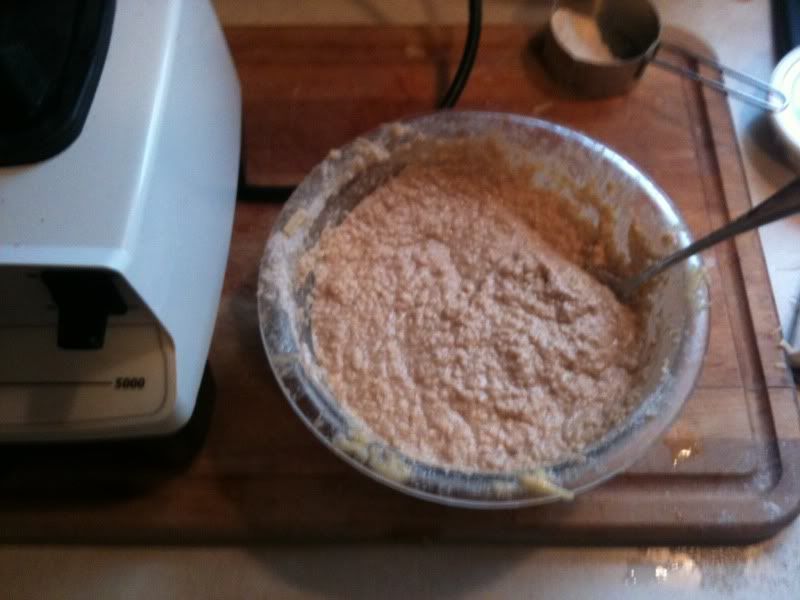 Then, I boiled the dumplings.
I had to improvise since Slovakian fresh sheep cheese is not available here. I mixed mizythra and Mascarpone cheese in an attempt to give the sheep cheese flavor and a fresh soft cheese consistency.
I put the cheese over the dumplings, then added fried pancetta (as a substitute for salt pork because for whatever reason I couldn't find any today) and diced chives.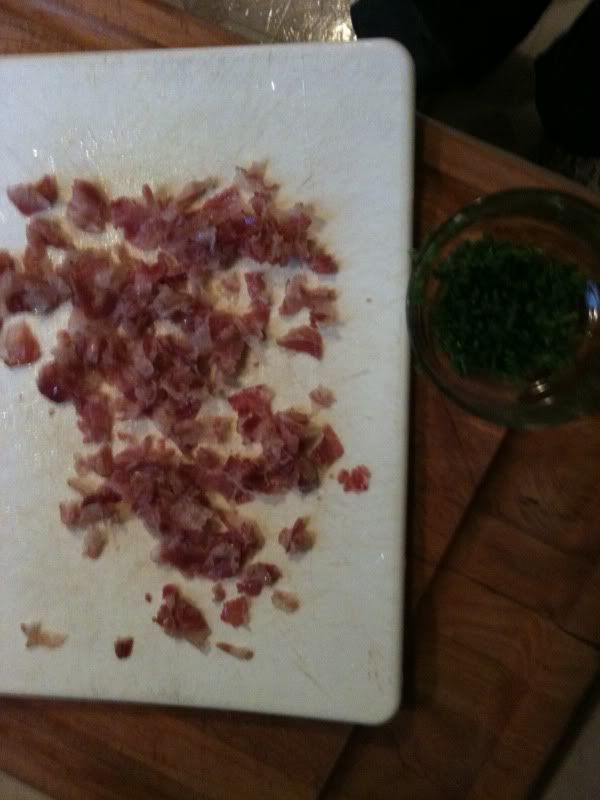 Finished product:
Results:
For having never made dumplings before, I was pleasantly surprised. The cheese really made this dish.