Tonight: Ivory Coast
We made kedjenou, a chicken dish with vegetables baked in the oven in a pot with no liquid added.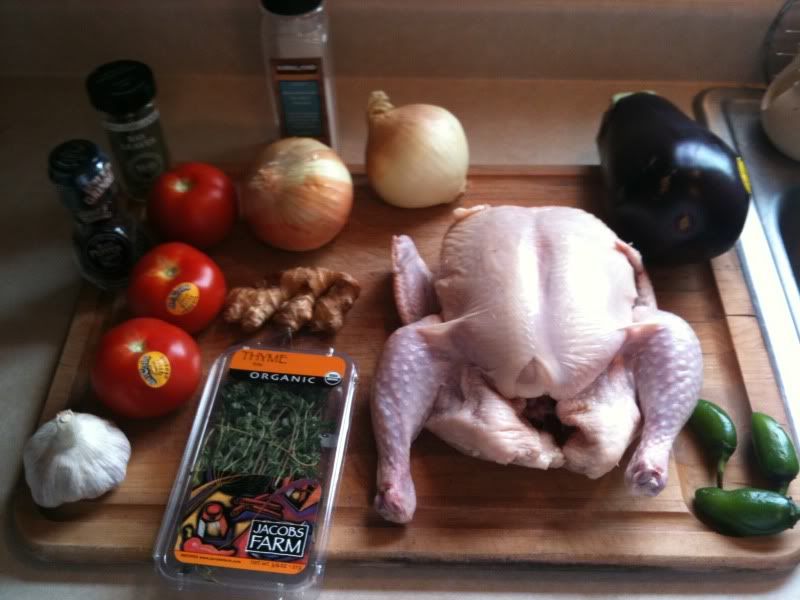 The recipe is simple. A whole cut up chicken, eggplant, tomatoes, onions, hot chiles, garlic, ginger, thyme, bay leaf, salt and pepper all thrown into an oven safe pot with a layer of tin foil and a tight fitting lid, cooked at 325 for 2+ hours. The vegetables and chicken fat provide a surprising amount of liquid in the finished product.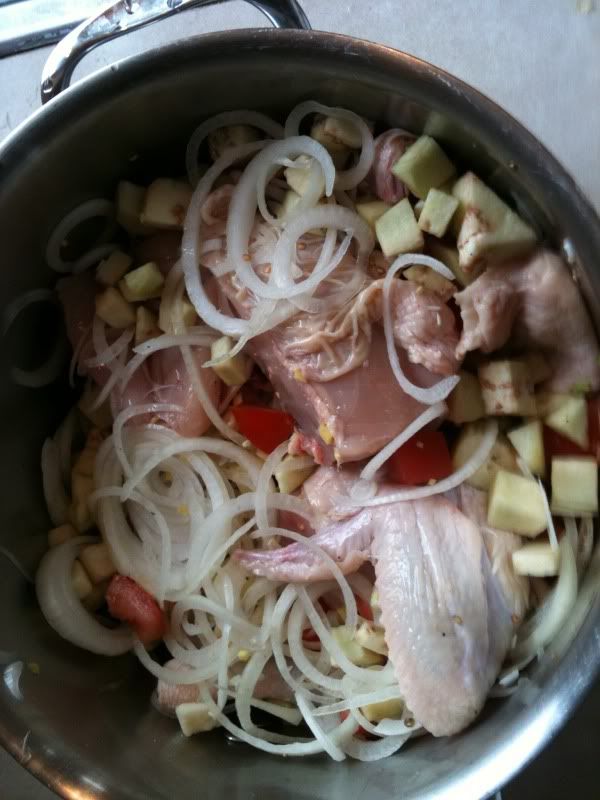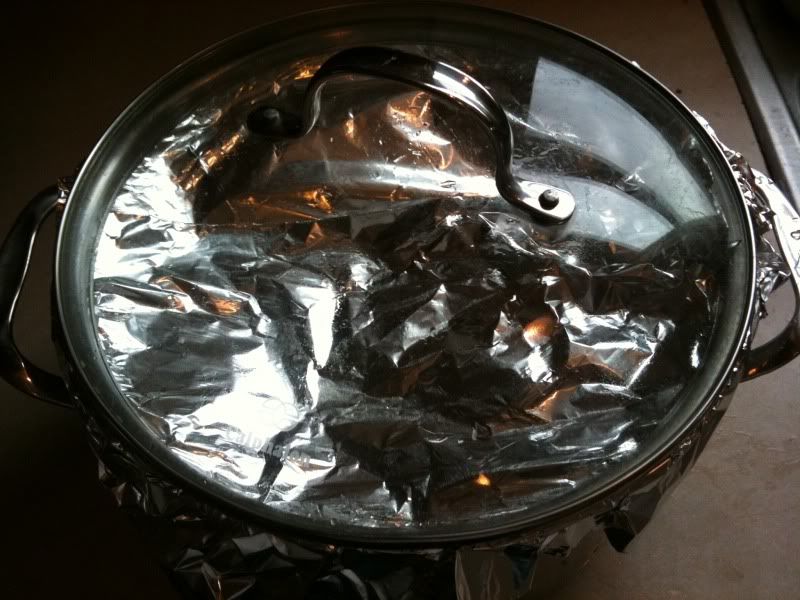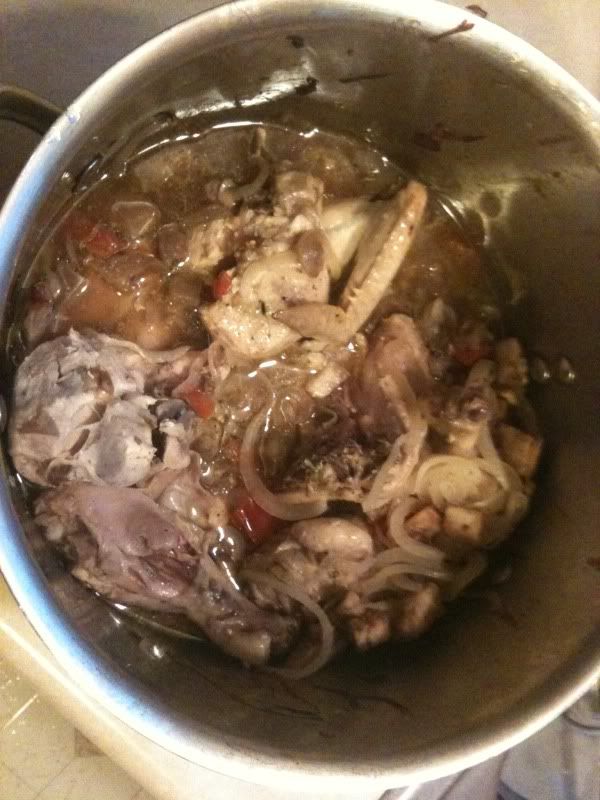 Finished product: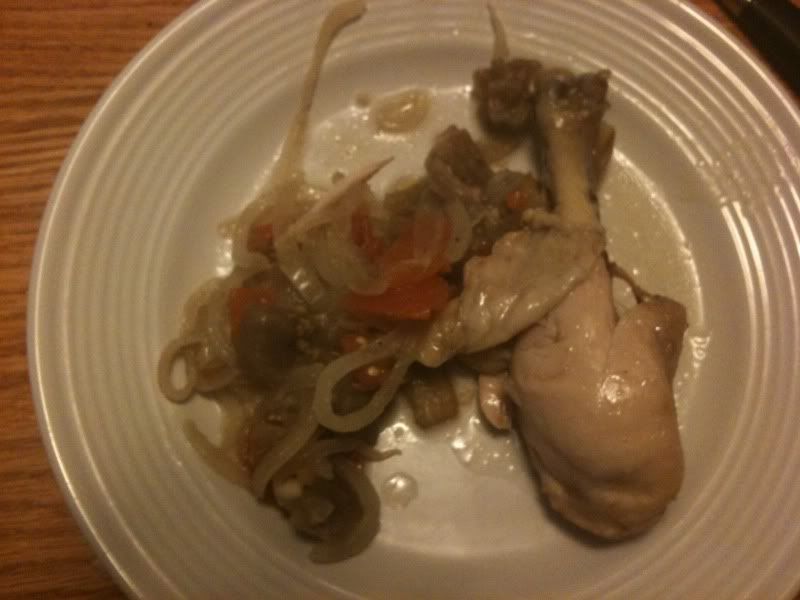 Results:
My favorite sub-Saharan dish so far. It had lots of flavor and the chicken was done perfectly. Sarah didn't care for it. To be fair, she doesn't like tomatoes, cooked carrots, or eggplant.