Congratulations to Spain!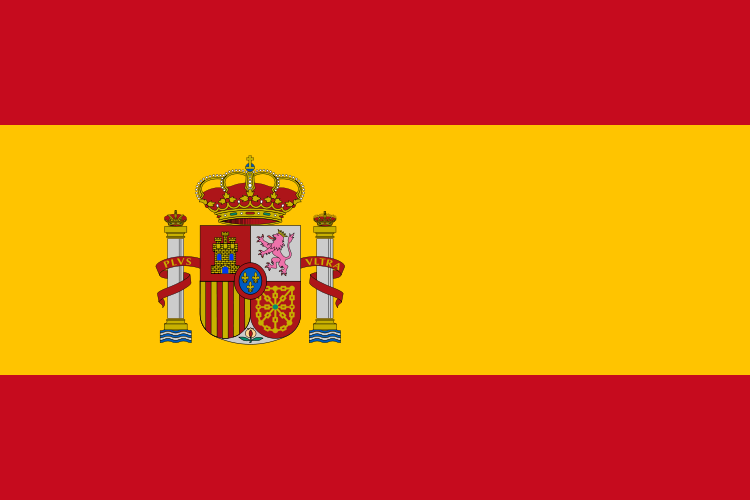 We went to the theater to see the game with 500 of our closest friends.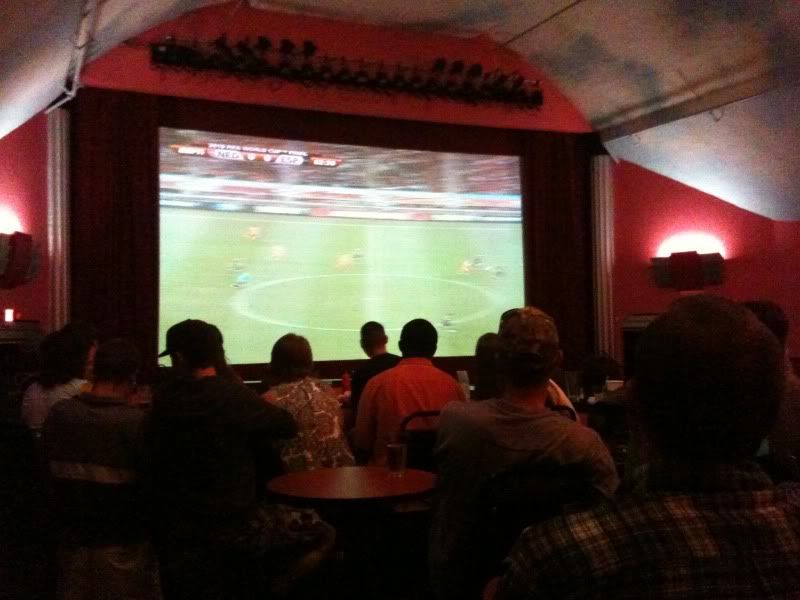 We made paella de Valencia.
I prepared the beans, boned the chicken and rabbit. I browned the meat, and cooked the beans and tomatoes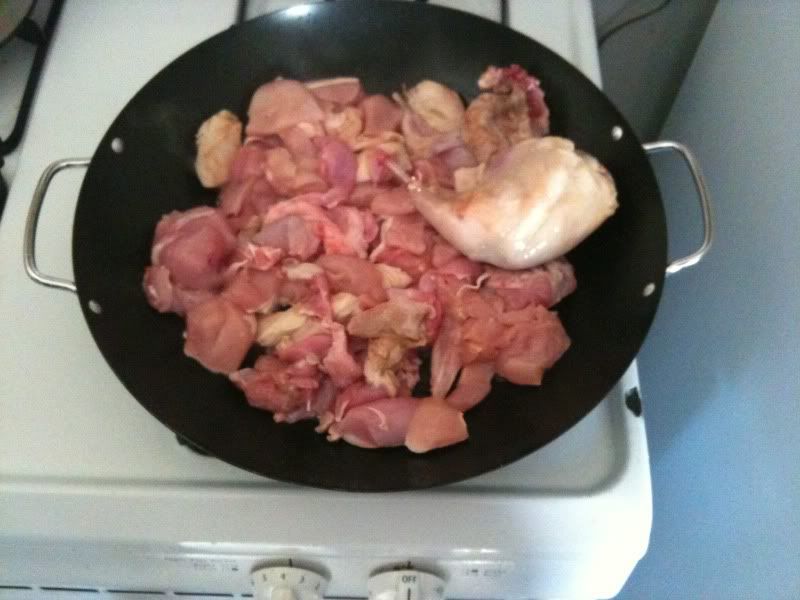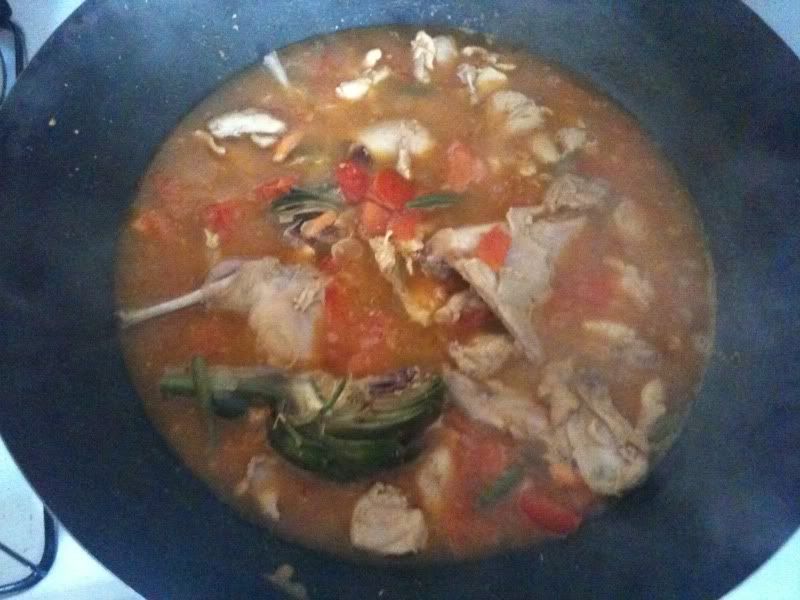 I added the stock, saffron and rice.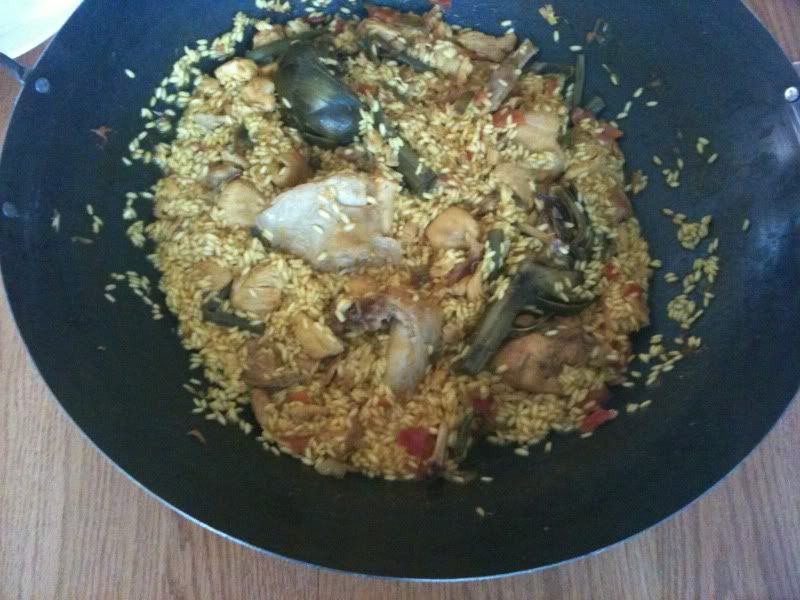 Wine: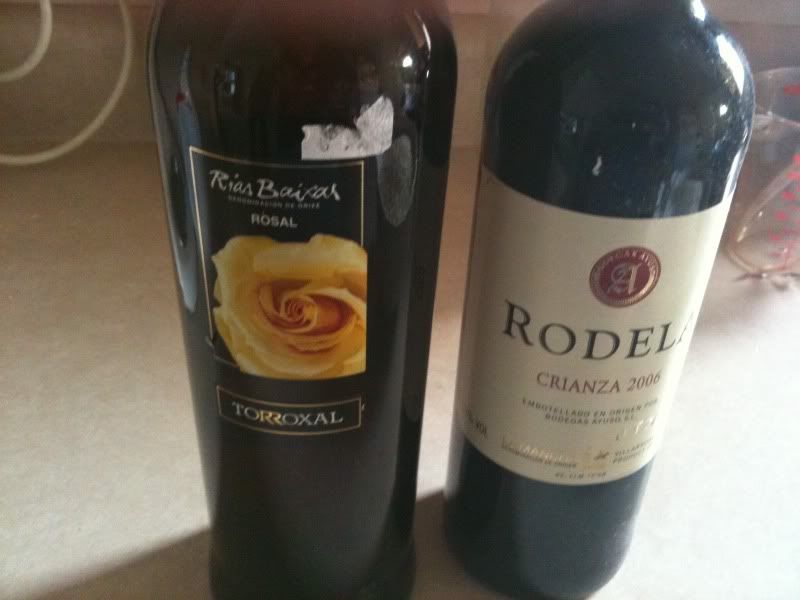 Finished product: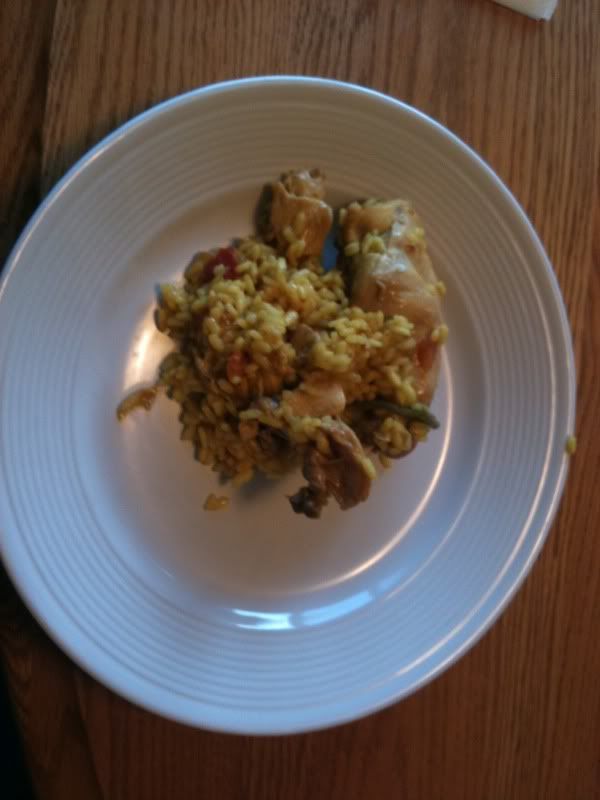 Results- Viva la Furia roja!!!! The paella was great, congrats to Spain on adding their names to the World Cup!