Last night: Germany

We made a Bavarian hot pork sausage and a Frankfurter style sausage.
First, I prepared the casings by rinsing off the salt, soaking, checking for leaks, then softening with in water with vinegar.
Bavarian hot pork sausage:
I ground pork shoulder and fat and seasoned with sage, salt, pepper, marjoram, crushed red peppers, savory, cayenne, nutmeg and allspice.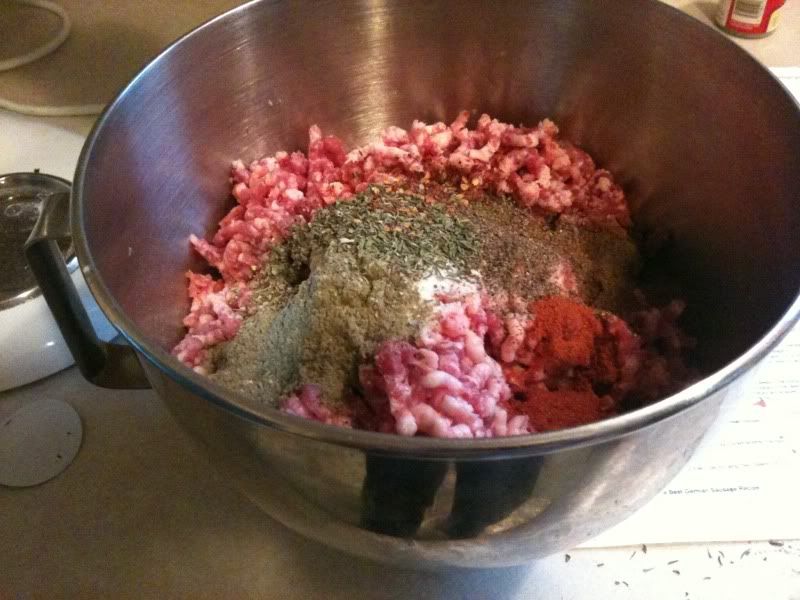 Stuffed the casings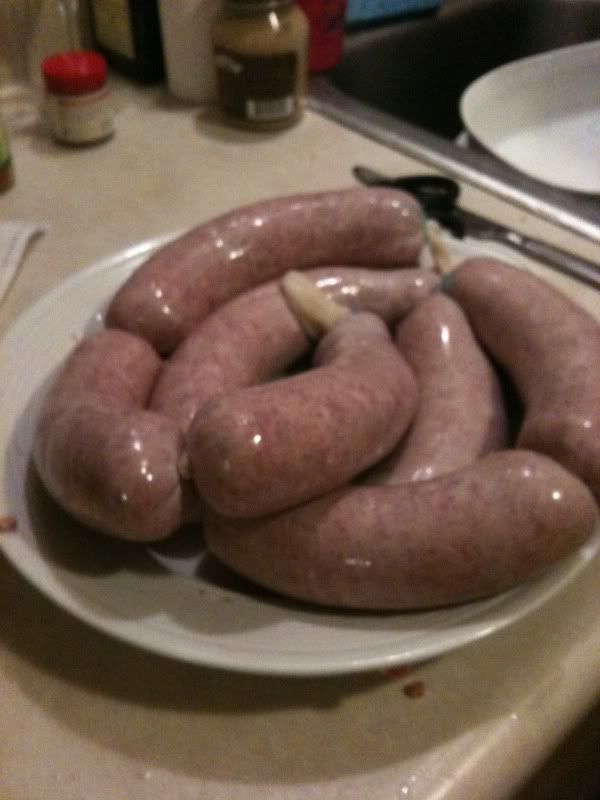 Then cooked the sausage in a beer bath with sauerkraut.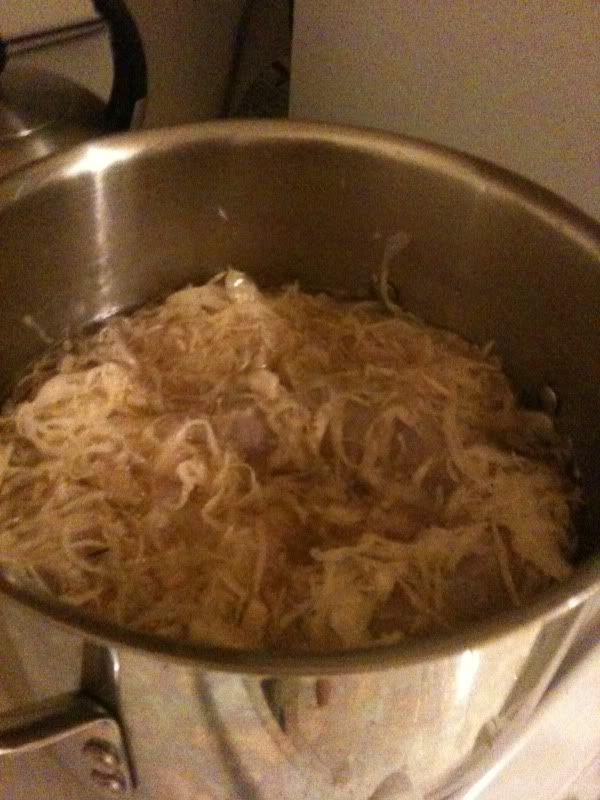 Frankfurter style sausage.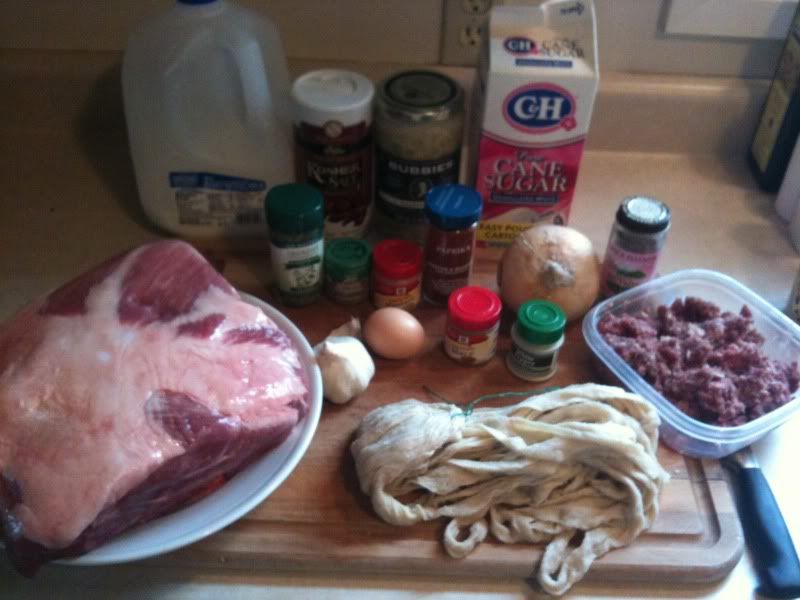 I ground and mixed beef, pork, and fat, then mixed with onion, garlic, coriander, marjoram, mace, mustard seed, paprika, white pepper, egg white, sugar, salt and milk.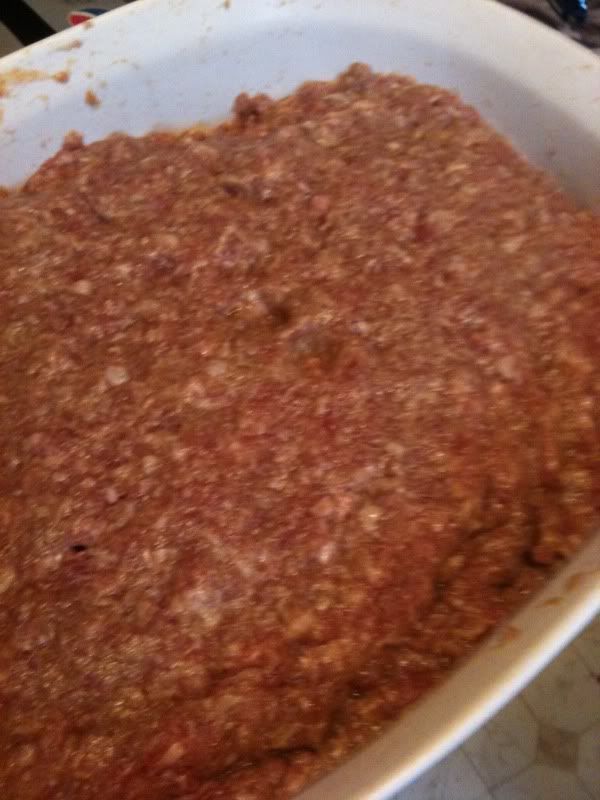 I stuffed the casings and cooked the sausages in a water bath.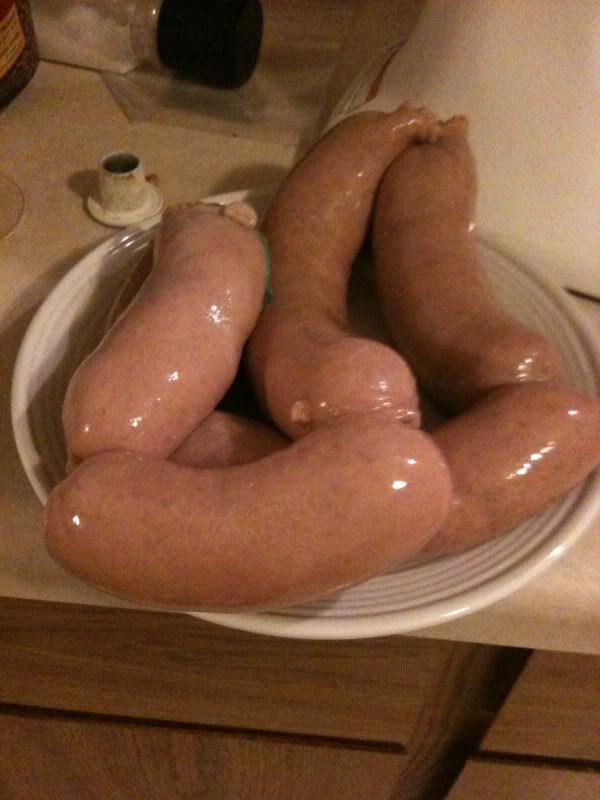 Finished product: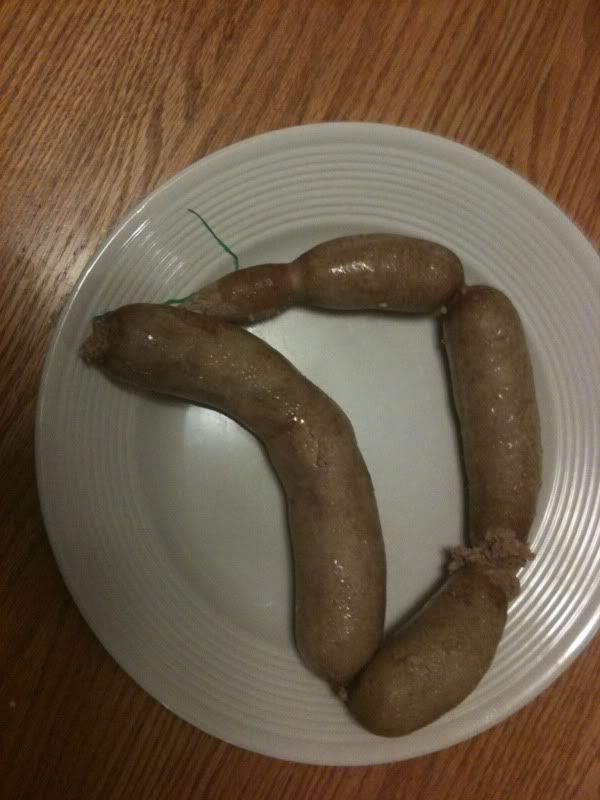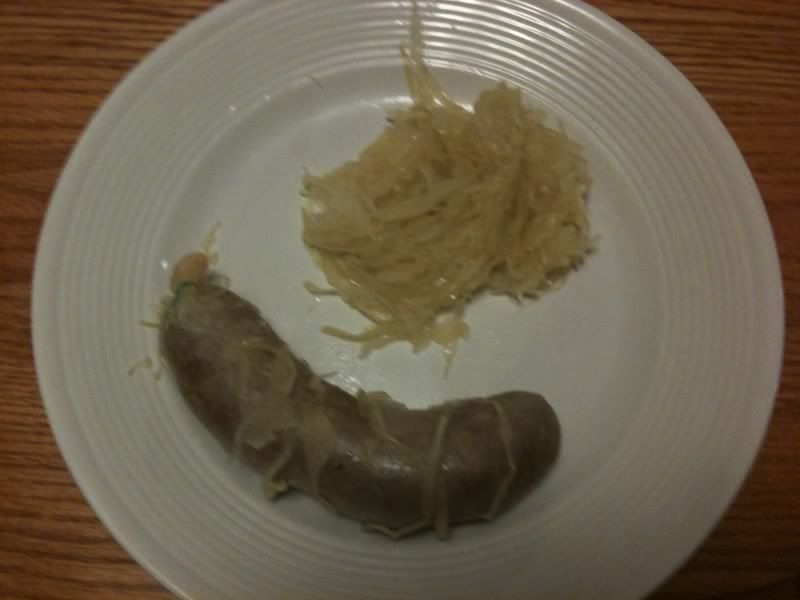 Results: The Bavarian hot sausage is almost too hot. The Frankfurter is good, although one of the casings burst in the water bath making quite a mess. (Also, I've now typed Frankenfurter instead of Frankfurter three times, sigh). Last night was a comedy of error and the sausages weren't ready until after midnight hence waiting to post until this morning.