Tonight: Mexico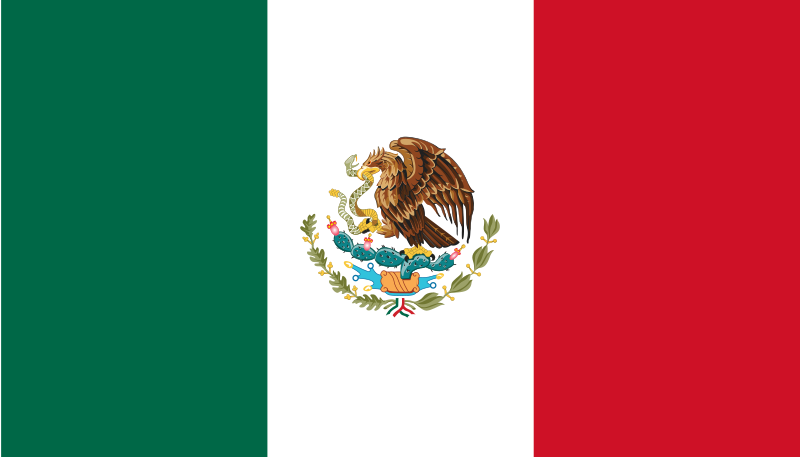 We made mole negro Oaxaqueño and Oaxacan rice and beans.
Mole Negro Oaxaqueño: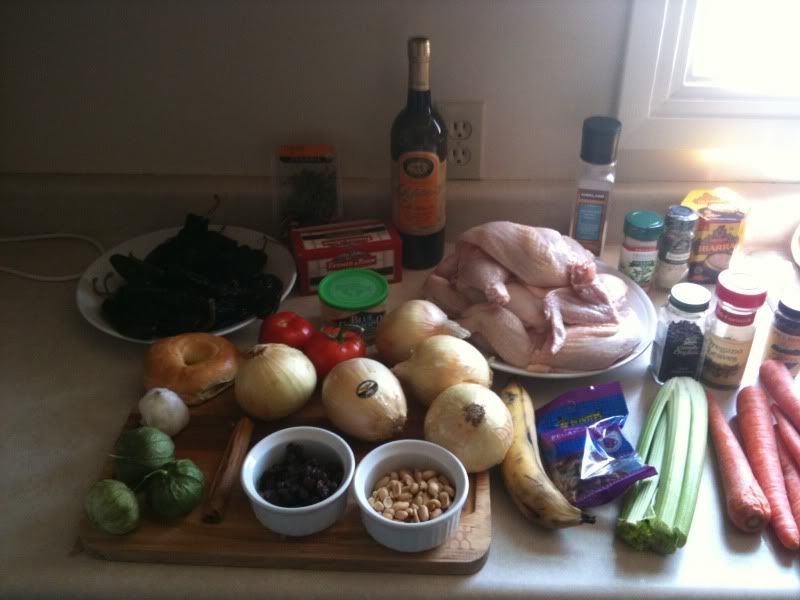 First I boiled the chicken with carrots, onions and celery. When the chicken was done I put it in the refrigerator, reserving the stock.
In the mean time I prepped the dried chilies - chiles negros mexicanos, guajillos, pasillas Mexicanos, anchos negros and chipotles mecos. I seeded and deveined, reserving the seeds.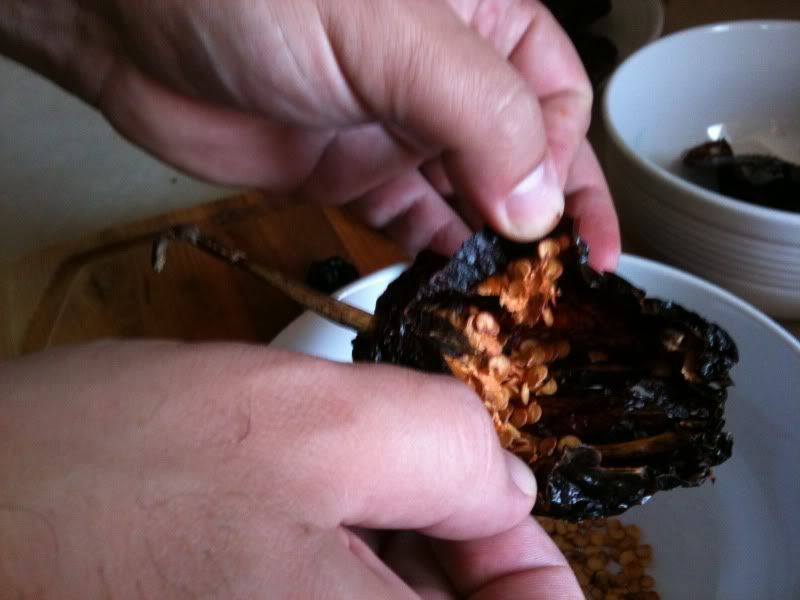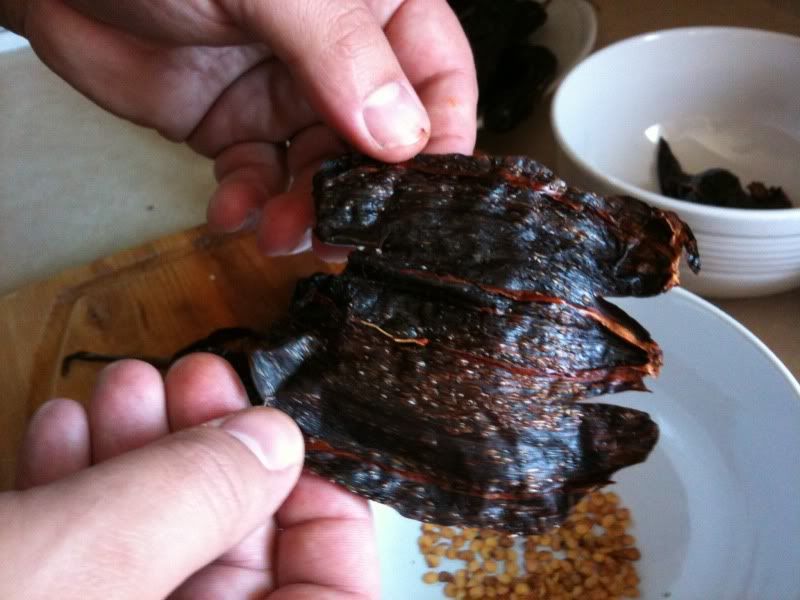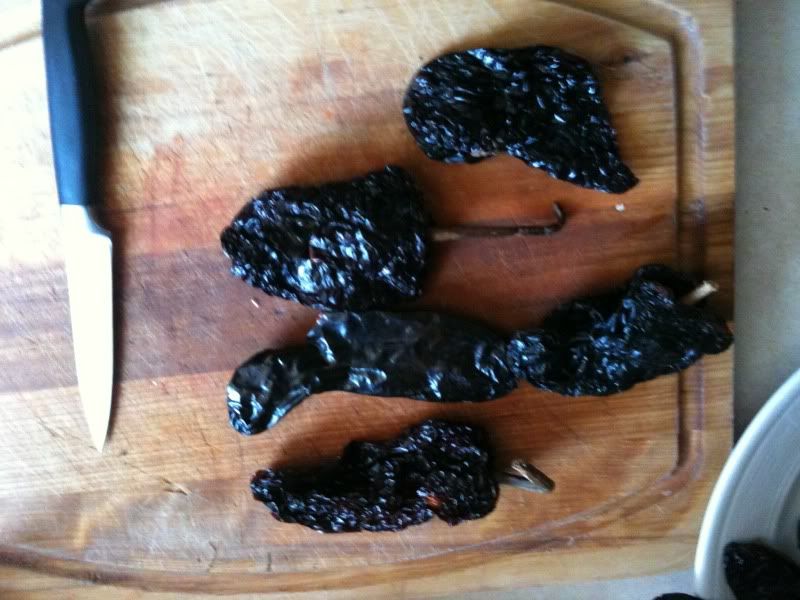 I roasted the chilies in a dry cast iron skillet until slightly blackened, then put into a pot and covered with boiling water and set aside for half an hour, then processed into a paste.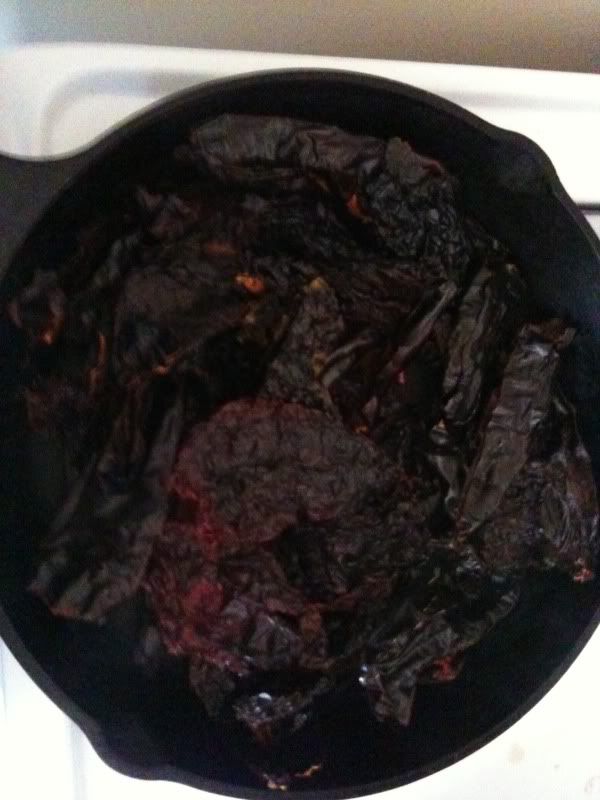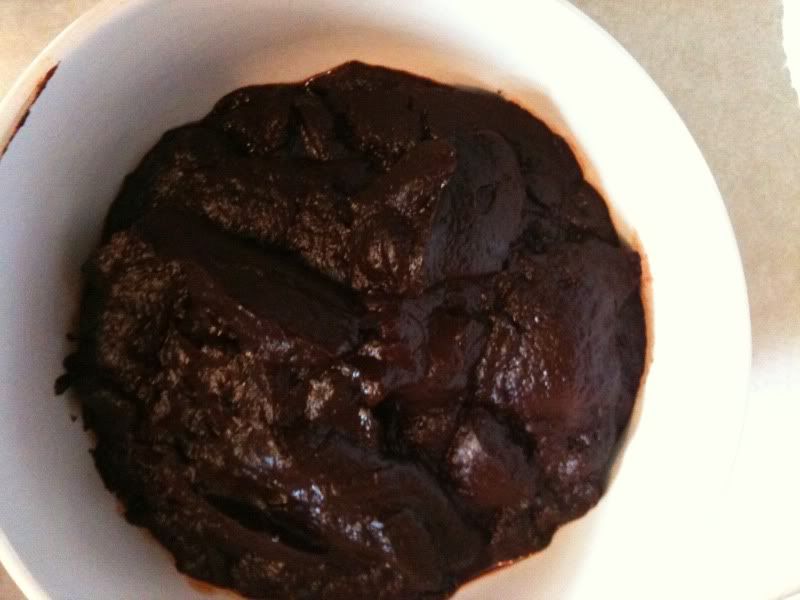 I cooked the onion and garlic in the dry cast iron skillet for 10 minutes then set aside. I toasted the almonds, peanuts, cinnamon stick, peppercorns and cloves in the dry cast iron skillet then set aside.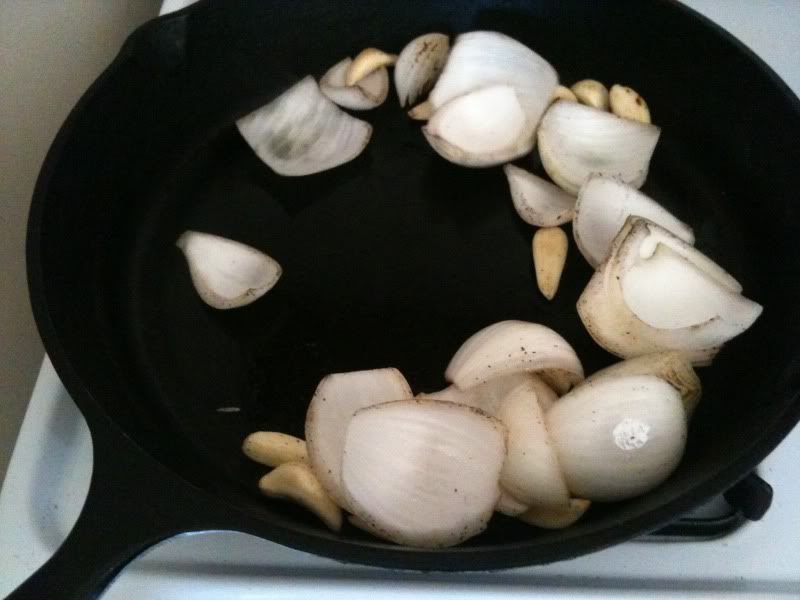 I moved outside for ventilation and toasted the chile seeds until blackened. I then put the seeds in a bowl and covered with ice water for a few minutes, then drained and processed them, then added to the chile paste.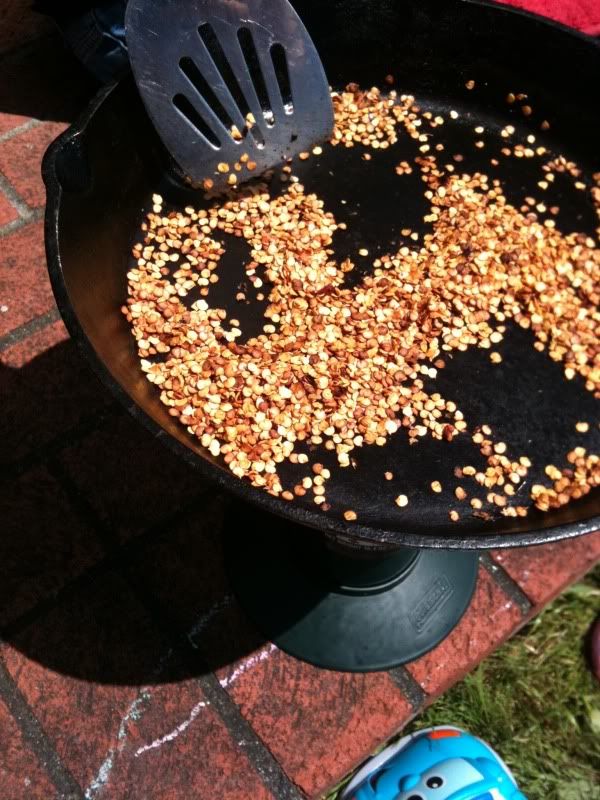 I heated sunflower oil in the cast iron skillet and fried raisins until plump, then set aside.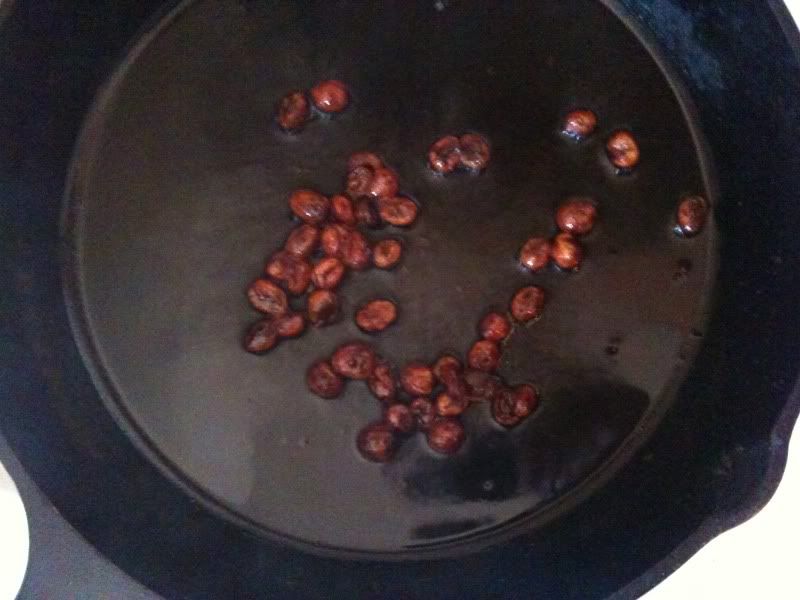 I fried a slice of egg bagel in the same oil, burned it, threw it out, then fried another slice of egg bagel then set aside.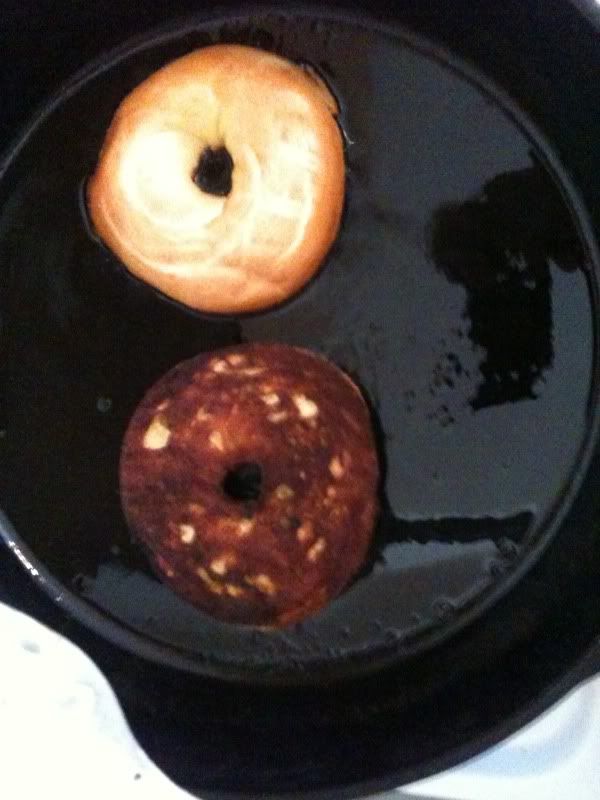 I fried the plantain in the same oil until well done.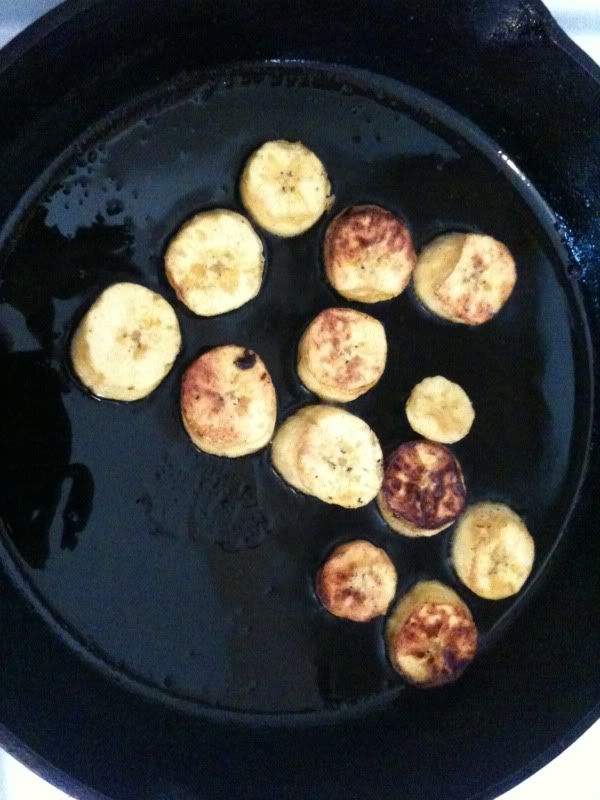 I added more sunflower oil and browned the sesame seeds and pecans, then removed them from heat, let col, and using a mortar Sarah ground it into a paste .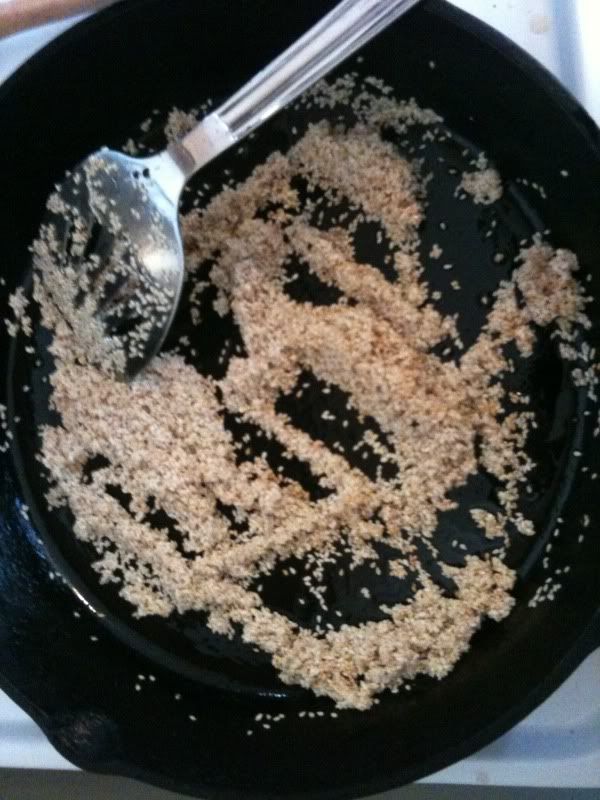 I wiped out the frying pan then fried the tomatoes, tomatillos, thyme and oregano until dry. Then I processed with a bit of stock until smooth.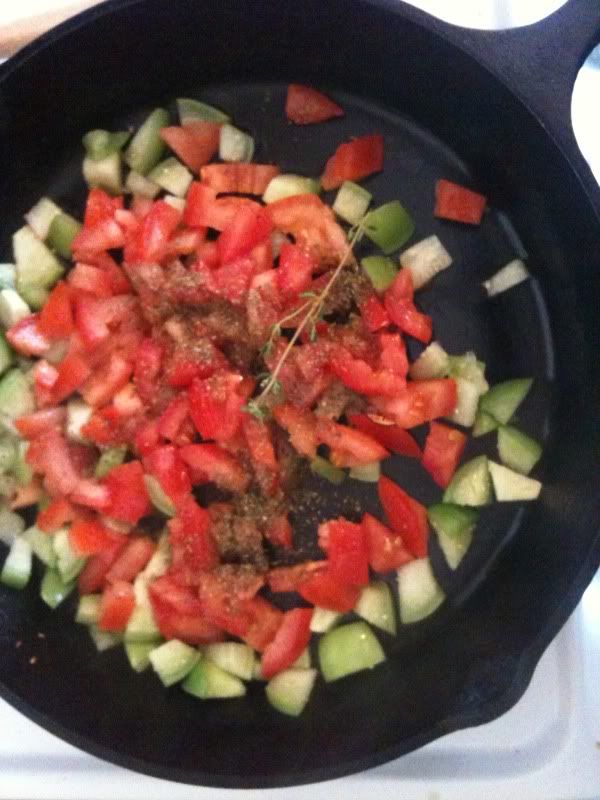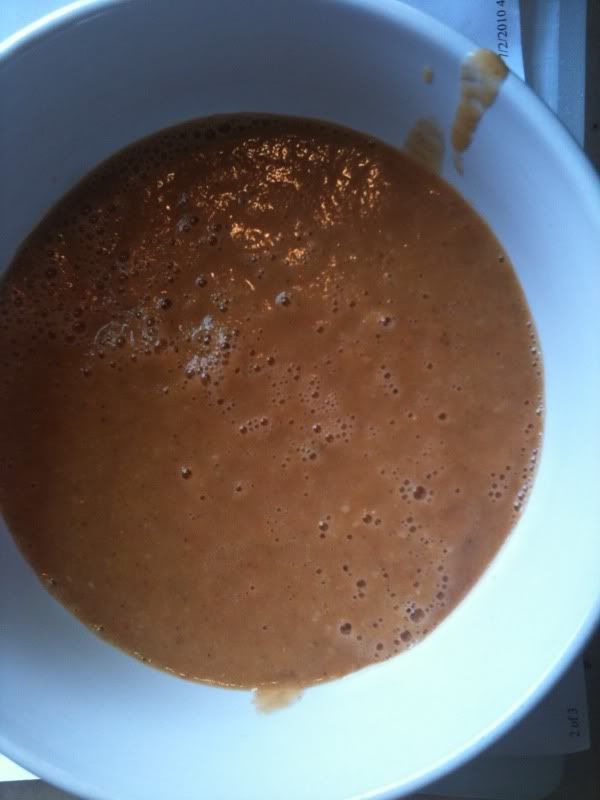 Next I processed the nuts, bagel, plaintain, raisins, onion, garlic and spices with a bit of stock until smooth.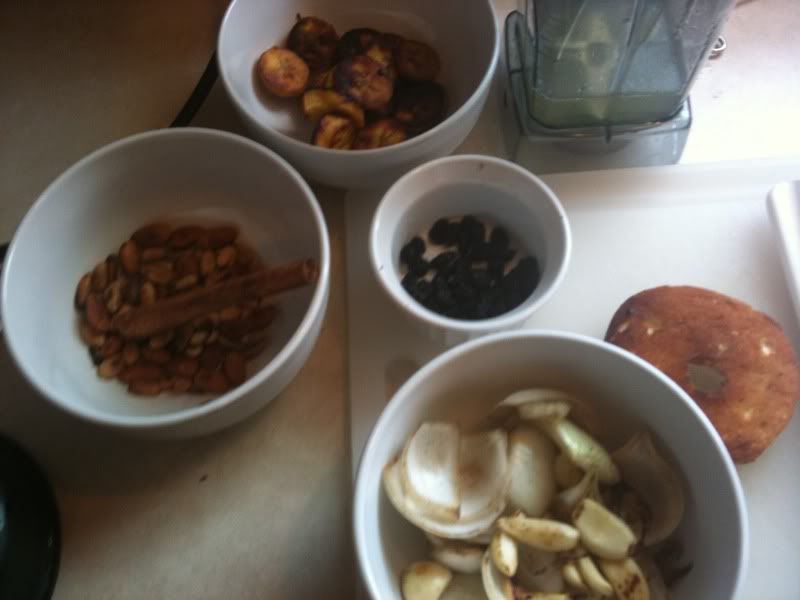 In a stockpot I heated some lard until smoking then fried the chile paste for 20 mintues stirring constantly.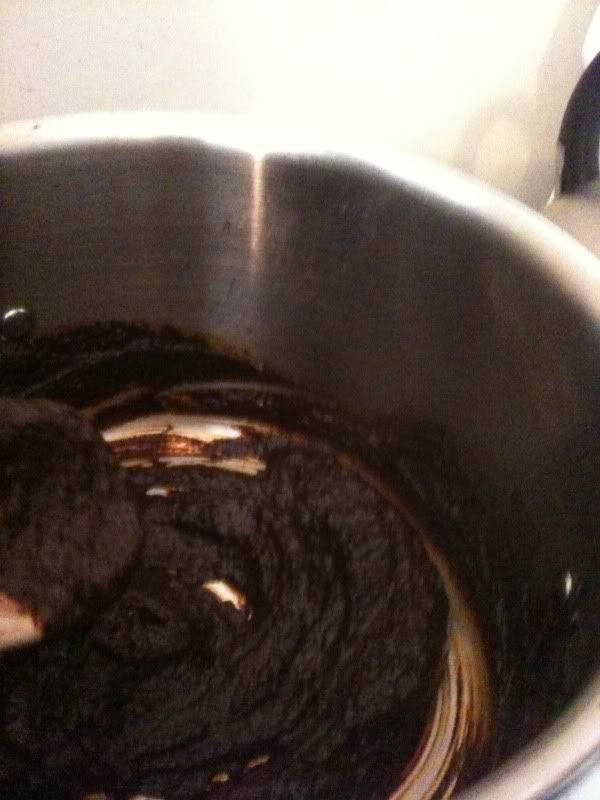 Next I added the tomato mix and fried until quite thick.
Then I added the nut/onion/garlic/spice mix and sesame/pecan mix, stirring constantly for 10 minutes.
I added a cup of stock, mixed, and simmered for 20 minutes. Finally, I added the chocolate stirring until melted, then added chicken stock until I reached a nice consistency and simmered for 25 minutes, stirring occasionally and adding a bit of stock as needed as the mole thinned. We added salt and fat to taste.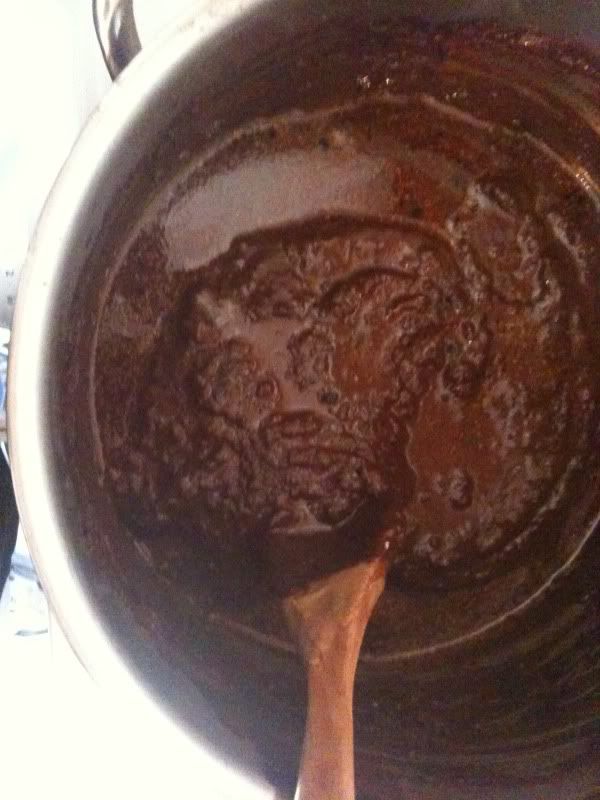 At the same time, I reheated the chicken on the stove top in the stock.
Oaxacan rice and beans:
First, we prepared the black beans with onion and garlic.
We cooked the carrot, onion, anaheim, serrano, and garlic in hot oil for about 3 minutes.
Then we added the rice, stirring until browned. Then we transferred to a different skillet, added stock, covered and cooked until the rice was al dente. Then we added green beans and a bit of stock and cooked until done.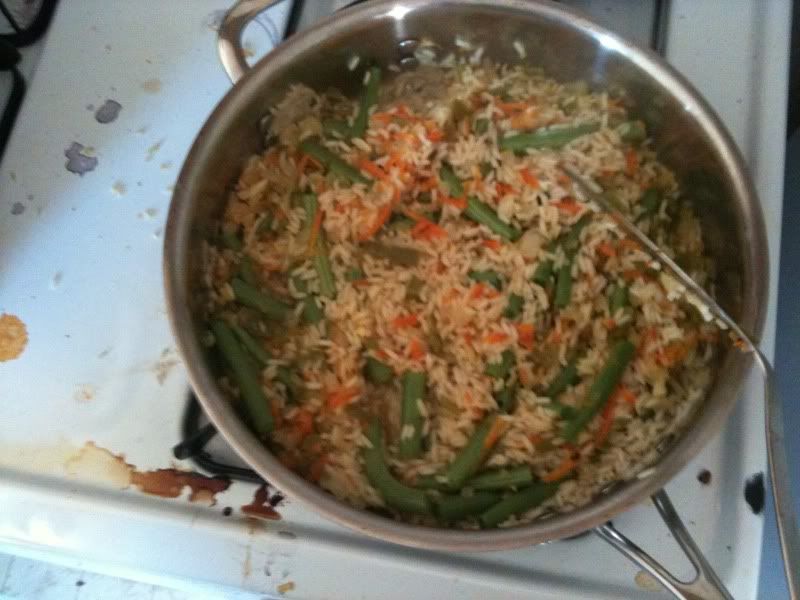 Then we stirred in the black beans.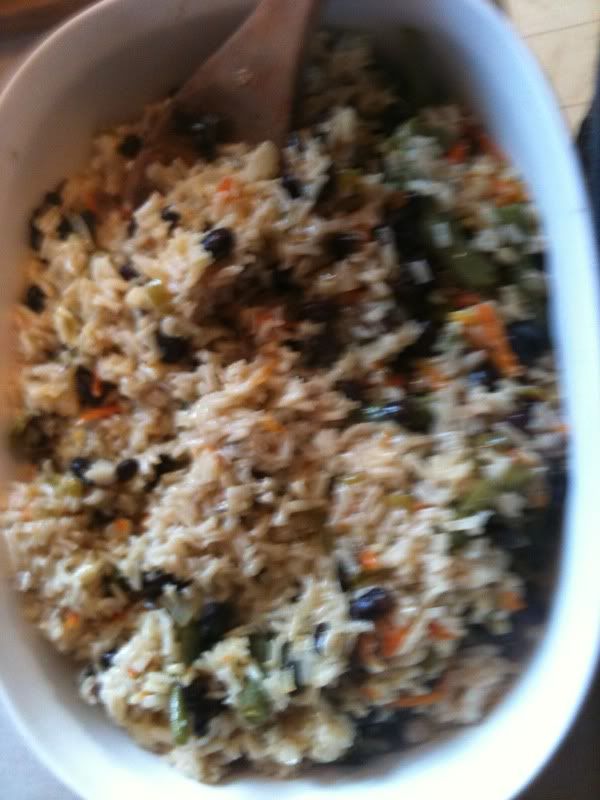 We made fresh tortillas for dinner.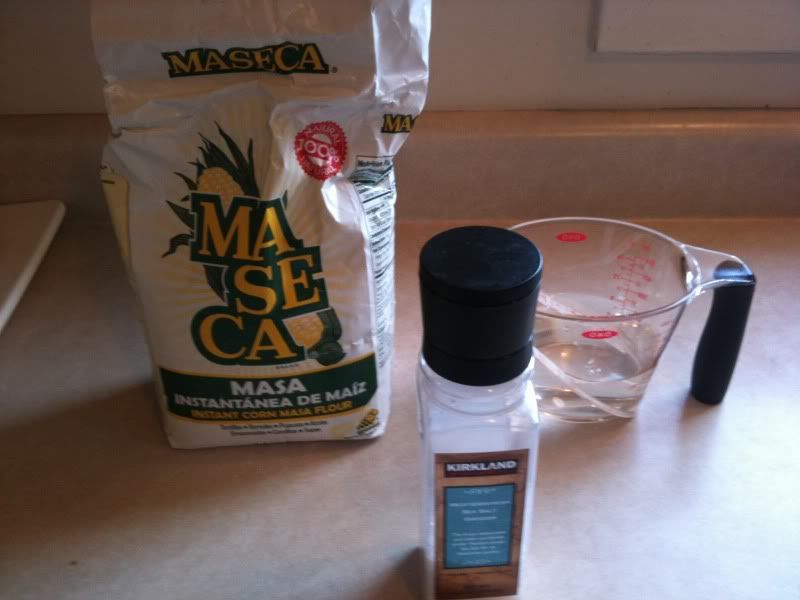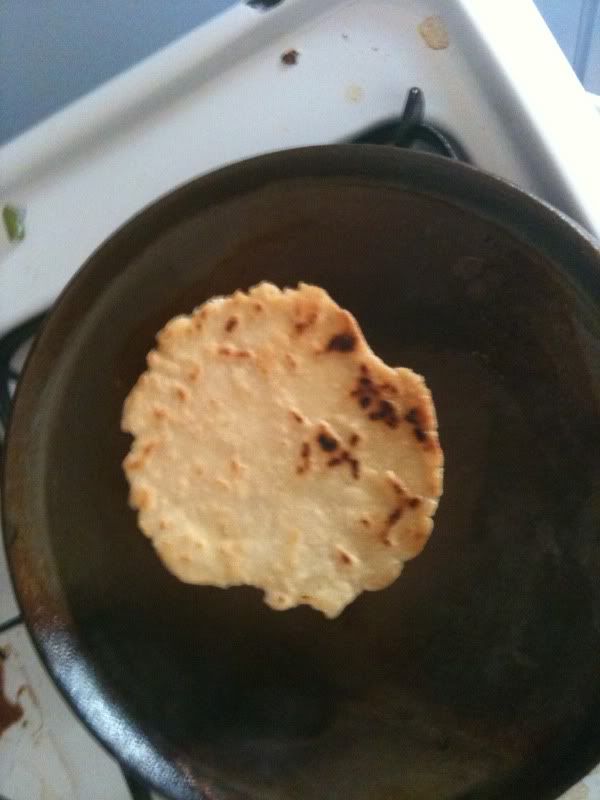 With beer:
Finished product:
Results: This is one of the most complex dishes I have ever made. It turned out really really good. I'm quite relieved, because it took 6 hours to make the mole -an hour and a half longer than advertised - and I knew that there was ample opportunity to screw it up and end up eating takeout tonight. I am pretty proud of this one because of the time and energy invested - there wasn't much down time in the six plus hours in the kitchen. My five year old even ate it. It didn't hurt that we called it chocolate sauce. I also dirtied every dish in my kitchen at least twice. The mole made the mousakka I made a few days ago look like Mac & Cheese on the difficulty scale.
Sarah and I honeymooned on the Oaxaca coast, and it is really a special place with great food. I look forward to going back someday.