Last night: Greece
We made moussaka and baklava.
Moussaka:
First, I prepared the eggplant by peeling strips of the skin, cutting 1/2 inch slices, salting and placing in a colander with weight on top to draw out the moisture.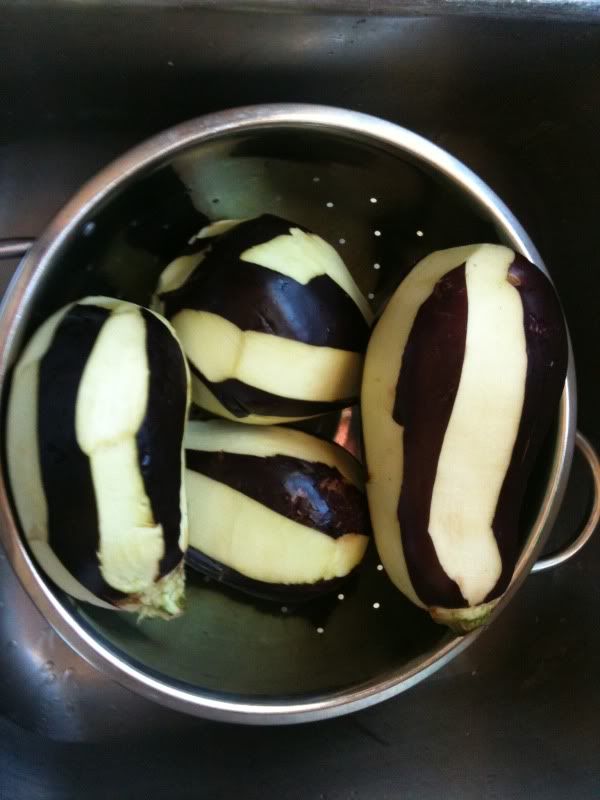 I then rinsed the salt off and dried. Next I separated some eggs and dredged the eggplant in egg white and bread crumbs, then placed on a cooking sheet and baked.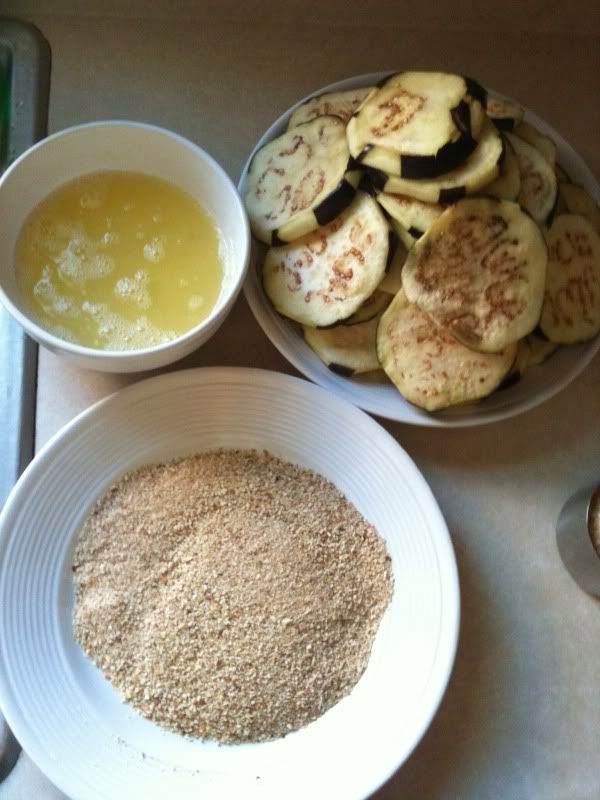 Meanwhile, I boiled potatoes, drained, let cool, sliced, and placed in a prepared cassarole dish that had been greased and sprinkled with bread crumbs.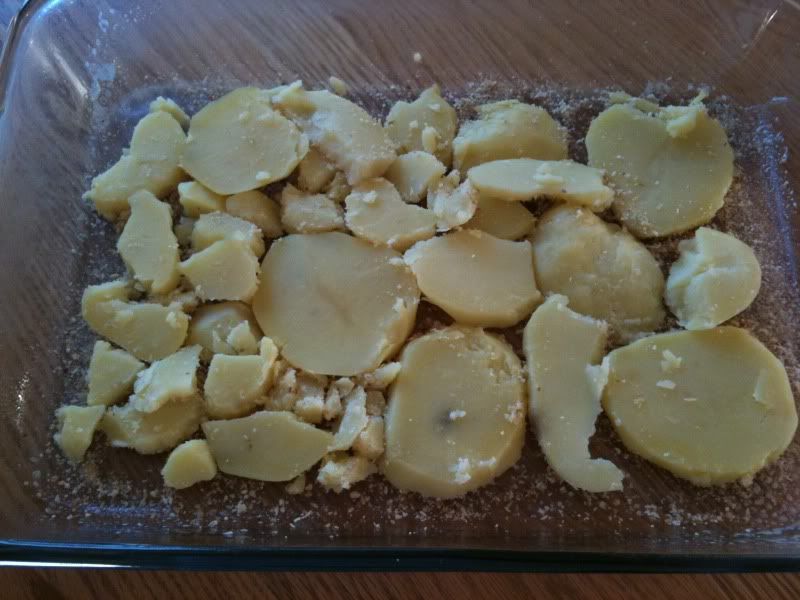 For the meat, I browned ground lamb, added diced onion, garlic, red wine, cinnamon, allspice, parsley, tomato paste, fresh crushed tomatoes (blanched with skins removed), sugar, salt, and pepper.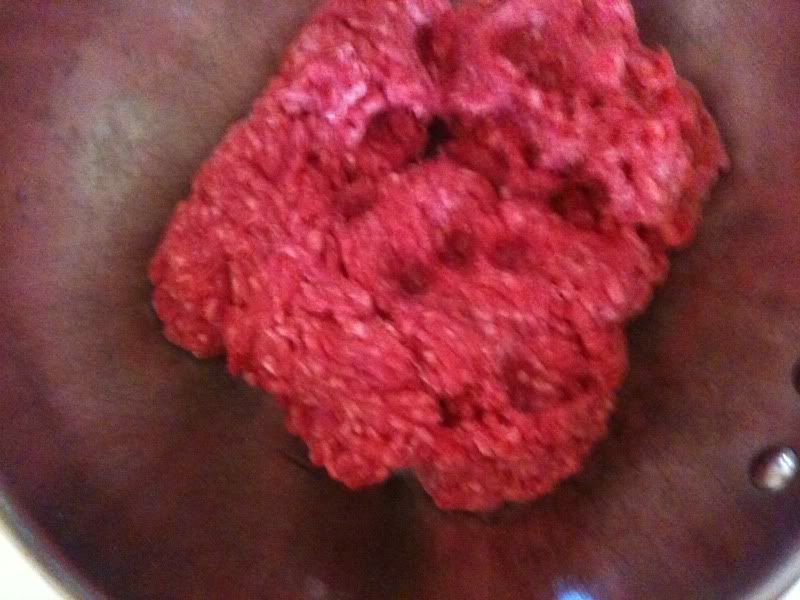 I put the baked eggplant slices over the potatoes, dusted with Parmesan cheese, and covered with the meat mix then another layer of eggplant.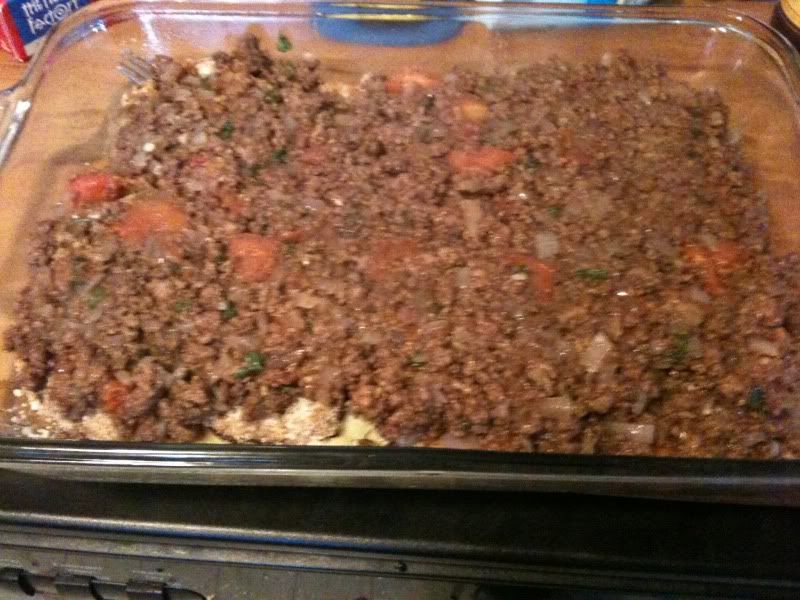 I then made a Béchamel sauce and added egg yolk and nutmeg.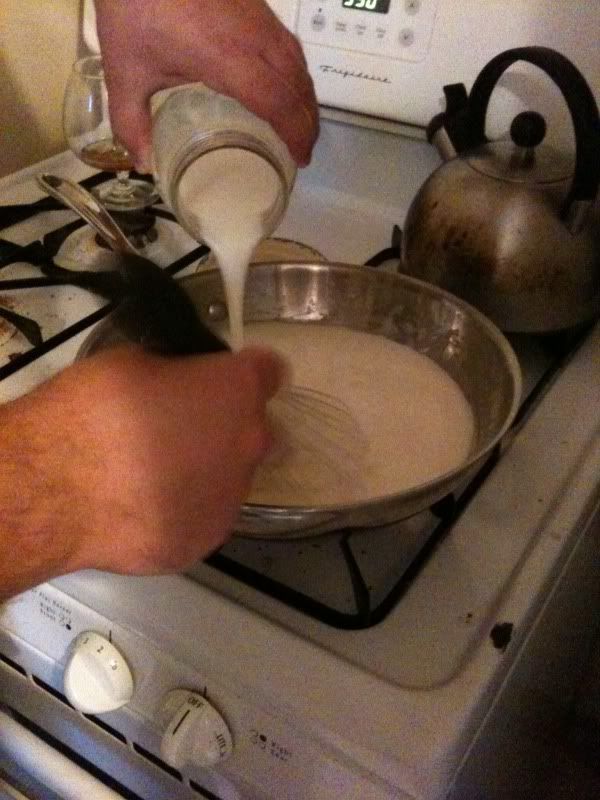 I poured the Béchamel sauce into the casserole dish, sprinkled with Parmesan cheese, and baked.
Baklava:
I laid out and buttered the phyllo dough, stacked, added layers of dough, butter and chopped walnut/cinnamon mix, cut and baked.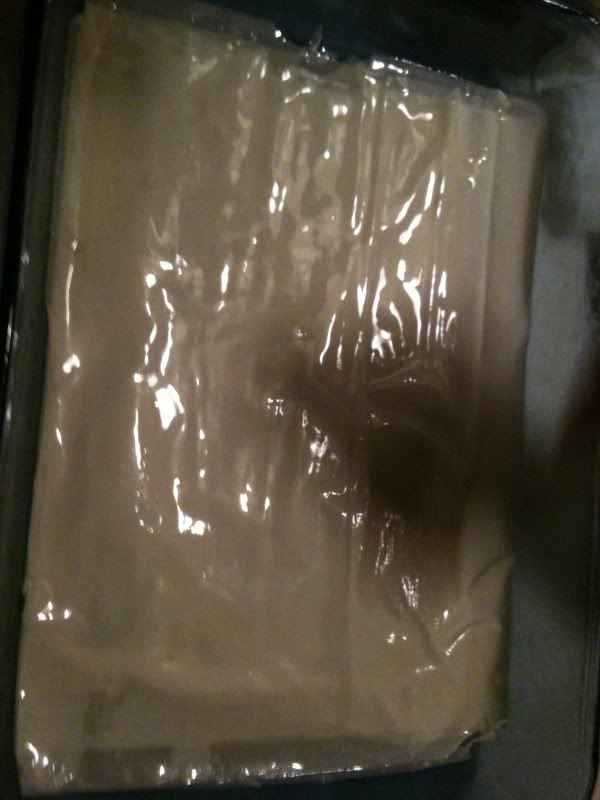 While baking, I made a sauce with simple syrup, honey and vanilla extract. I removed the pastry from the oven and spooned the sauce over it.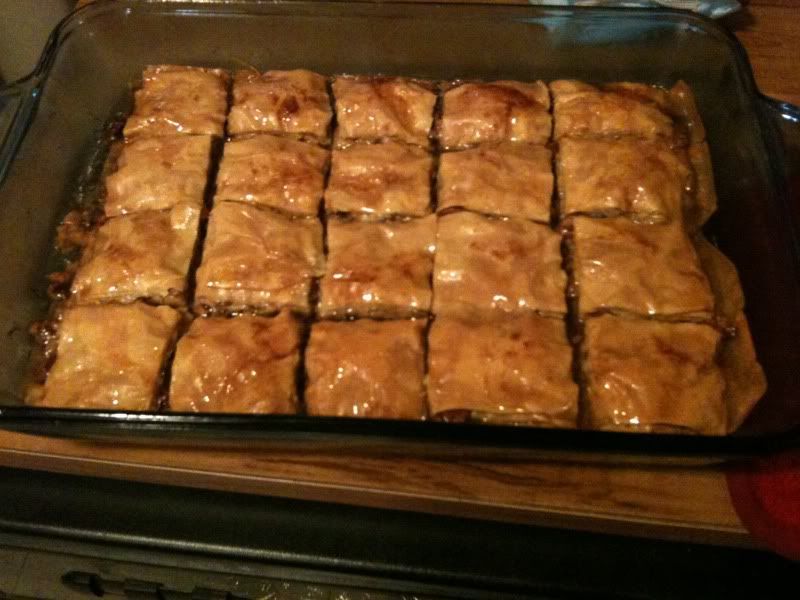 While cooking, I enjoyed a bit of Metaxa.
Finished product: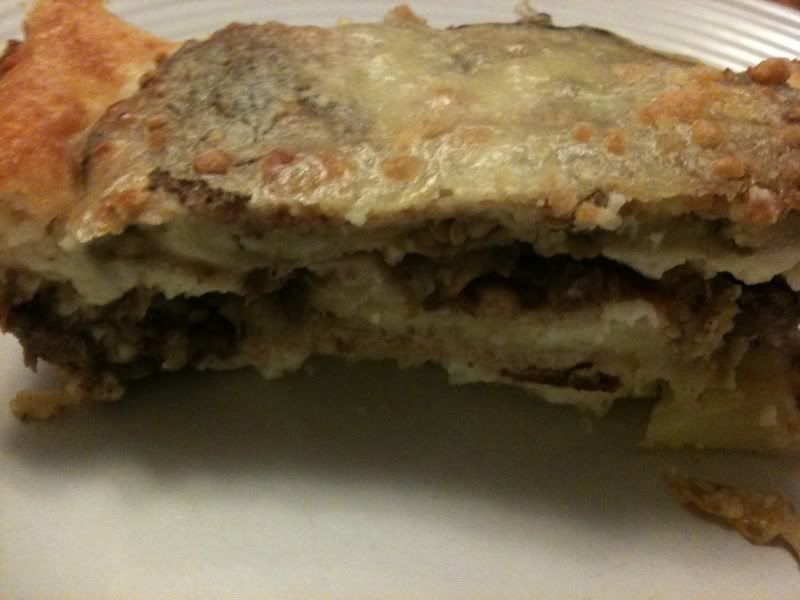 Results: Very time consuming for a mid-week dish, but it was worth not eating until after 10pm. Sarah, who does not normally like eggplant, really liked the moussaka. The spiced meat was delicious. Would make again, but I'd start it before 6pm next time. Baklava is Sarah's favorite dessert and did not disappoint. The hardest part is waiting for it to cool before eating.