Tonight: Switzerland
We made Rippli: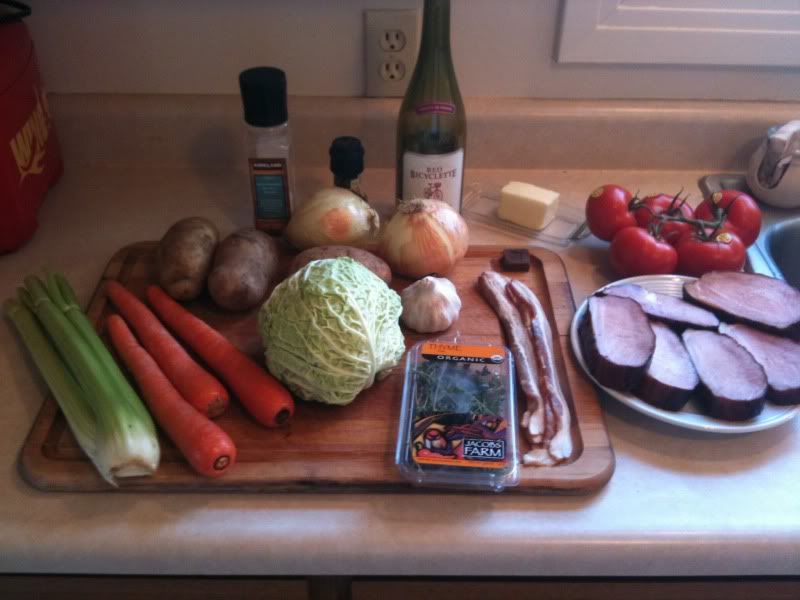 I couldn't find any smoked pork loin locally, so I had to smoke it myself. I smoked the pork loin overnight, from 7pm to 5am for a 10lb. loin, tending my fire about every hour and a half. I used a mix of water soaked apple and alder chips on top of briquettes.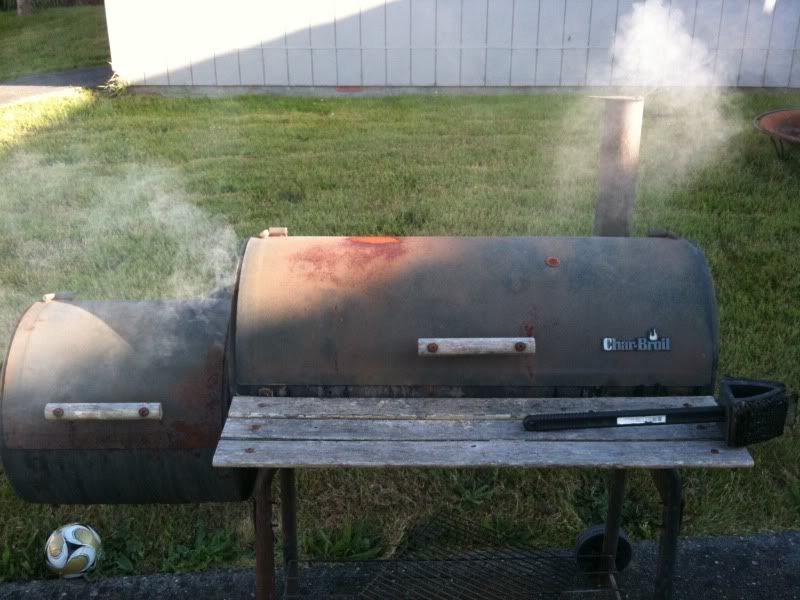 Some extra pork loin for the freezer.
To start the Rippli, I sauteed bacon, onion, and a bulb of garlic in a pot.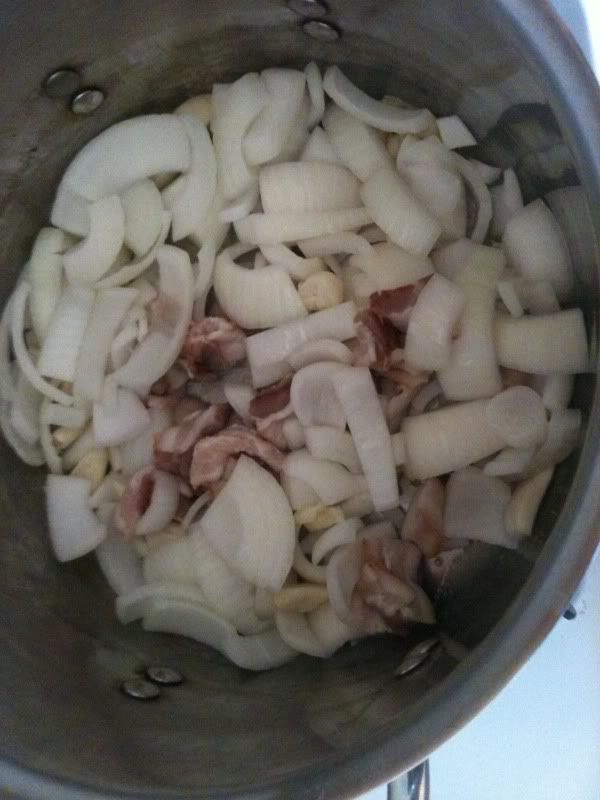 Next I added cabbage, celery, carrots, and potatoes and let them cook down a bit.
Then I added pepper, thyme and some of the smoked loin, white wine, and a bit of beef stock, then simmered for an hour.
Lastly I added sliced peeled tomatoes and simmered a bit longer.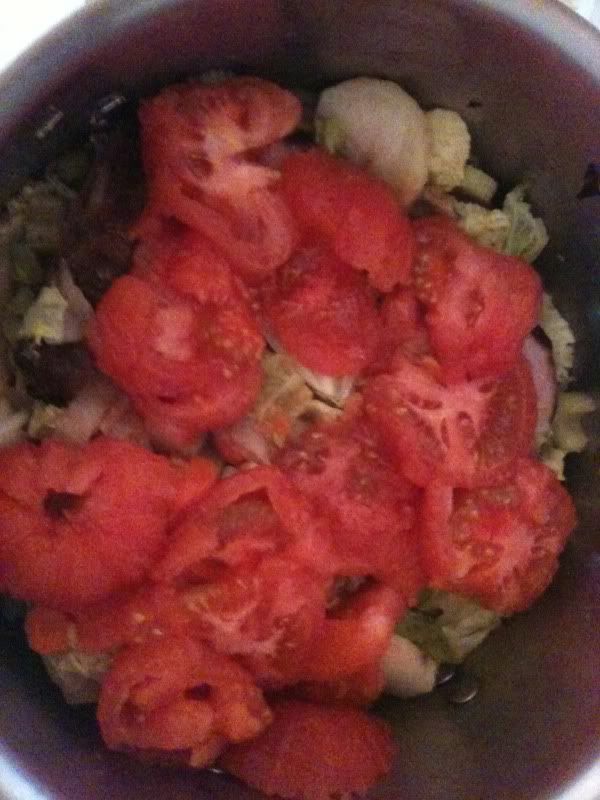 Finished product: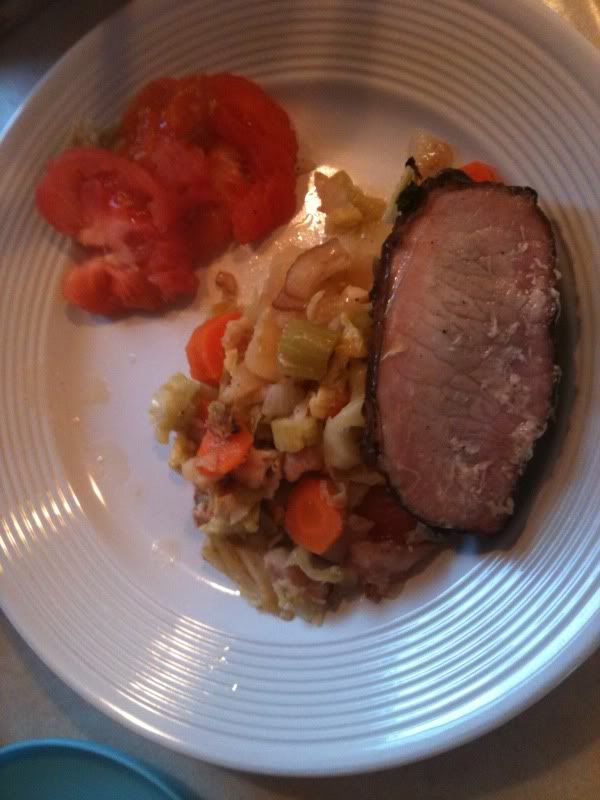 Results: This was another tasty dish that I never would have made were it not for this project. As a bonus, I now have smoked pork loin in the freezer.
Most Swiss dinner recipes that we found call for veal. As previously mentioned, veal is not normally commercially available near me. I would very much like to have cooked a veal dish. We settled on the Rippli and ran into another issue. The recipe calls for smoked ribs. All of the photos on the internet show what I know as smoked pork loin. I couldn't find smoked pork loin either (the closest thing is Canadian bacon). But I could buy a loin and smoke it myself, so that is what we did. This is not the first time that a recipe has called for an ingredient that I know here by another name. It is all part of the challenge.