Tonight: England

We made fish and chips.
I made the batter by pouring a bottle of beer into a bowl and letting it get warm and flat. Then I sifted flour and salt into a mixing bowl, added the beer, egg yolk, and oil, whisked together til smooth and let set.
I peeled and cut the potatoes, soaked in cold water, heated the oil, dried the potatoes and fried the chips.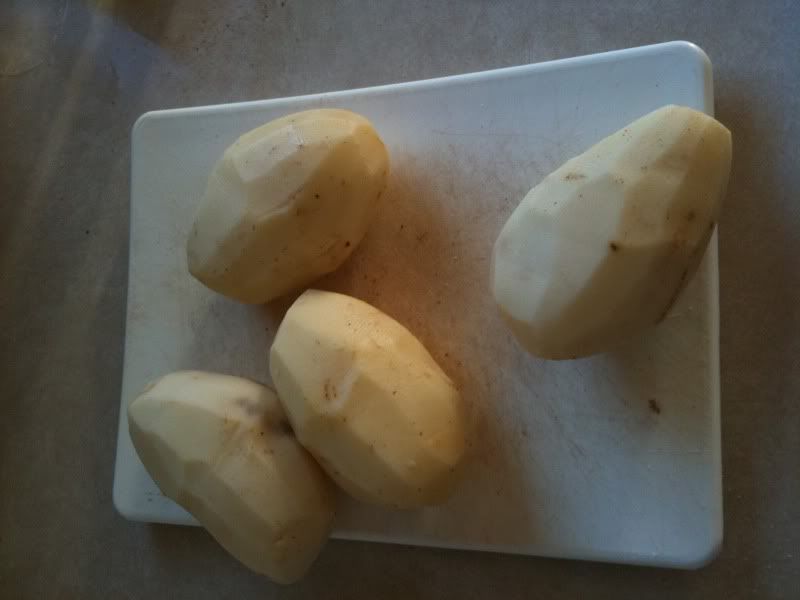 I seasoned the fish (I used local rock fish), beat an egg white until stiff, then folded the egg white into the batter.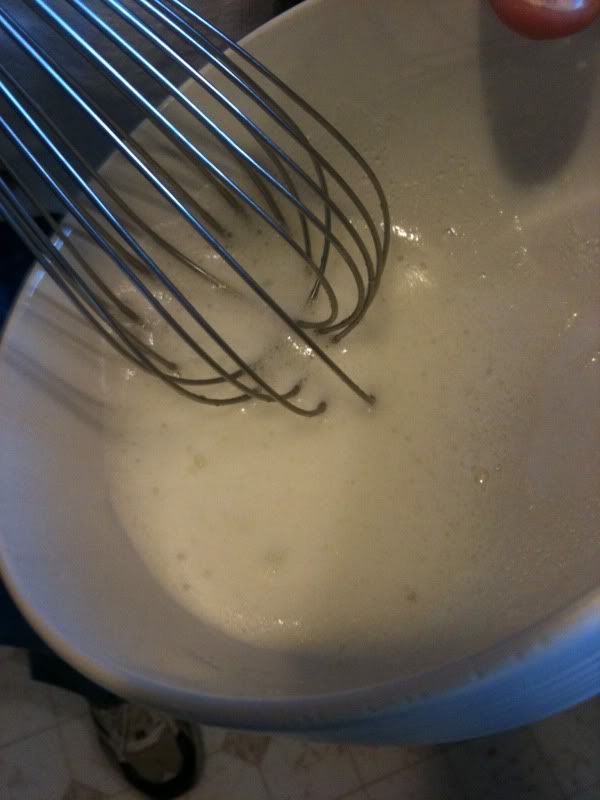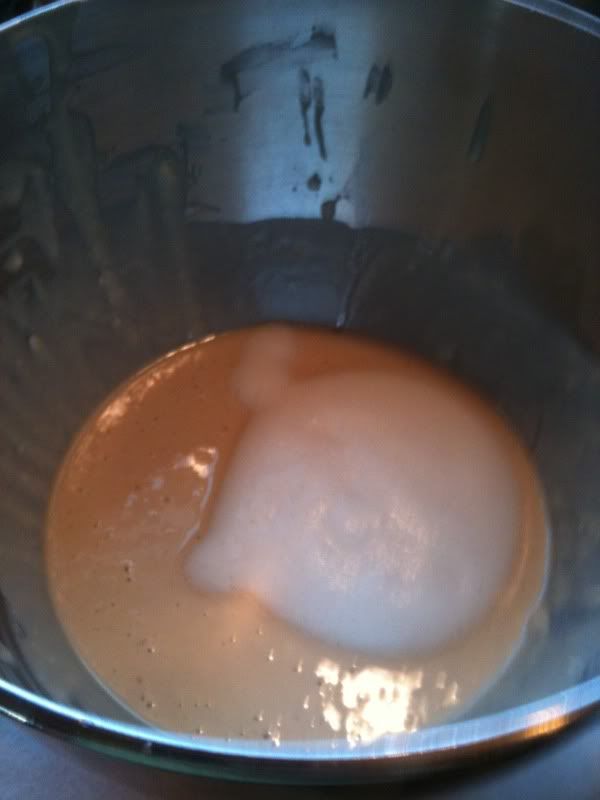 I dredged the fish in flour, then dipped in batter, then into the oil.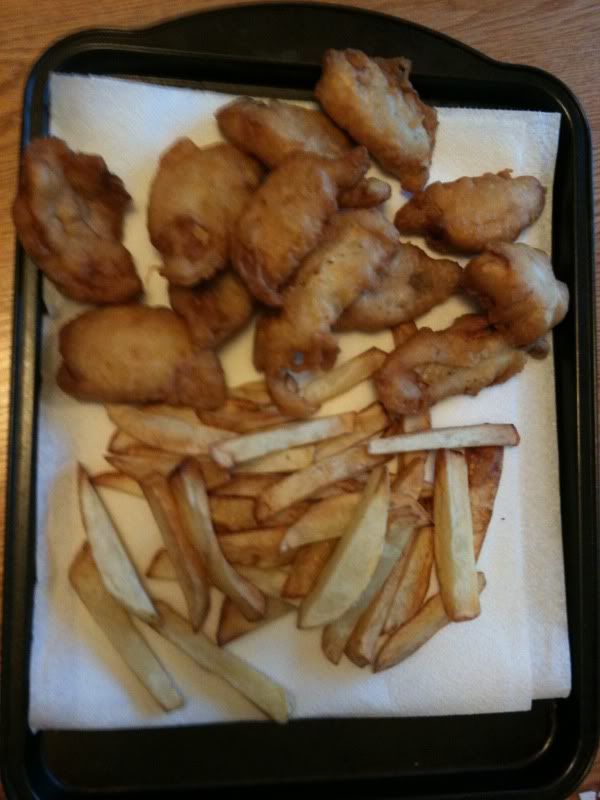 Finished product served with Bass Ale and malt vinegar: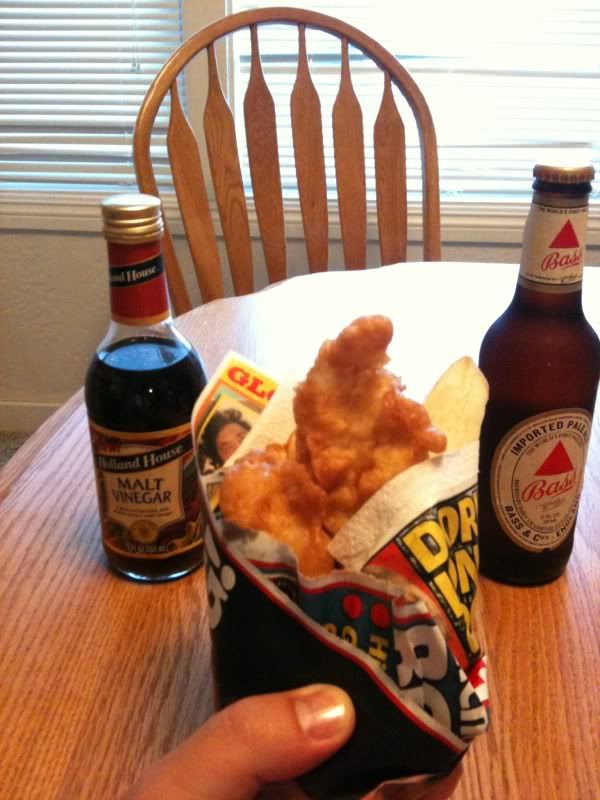 Results: Fish and chips are standard fare around here too, but not the same style. We usually don't peel our chips and leave them in larger wedges. We also serve on a platter with tartar sauce and ketchup with a slice of lemon. Sometimes panko is added to the batter.
I like this version. A side by side comparison with our normal recipe would be interesting. Another local twist on fish and chips is that salmon is used instead of white fish. Salmon fish and chips is quite good and I recommend trying it. Not everywhere in the states has fish and chips figured out however. I was in southern California a while back and ordered fish and chips. I was asked if I wanted fries with that. Sigh.