Tonight: Argentina
We made spice rubbed flank steak with salsa criolla.
We first made a dry rub with garlic paste, thyme, black pepper, chili powder, brown sugar and salt. We rubbed the steaks, covered and refrigerated overnight.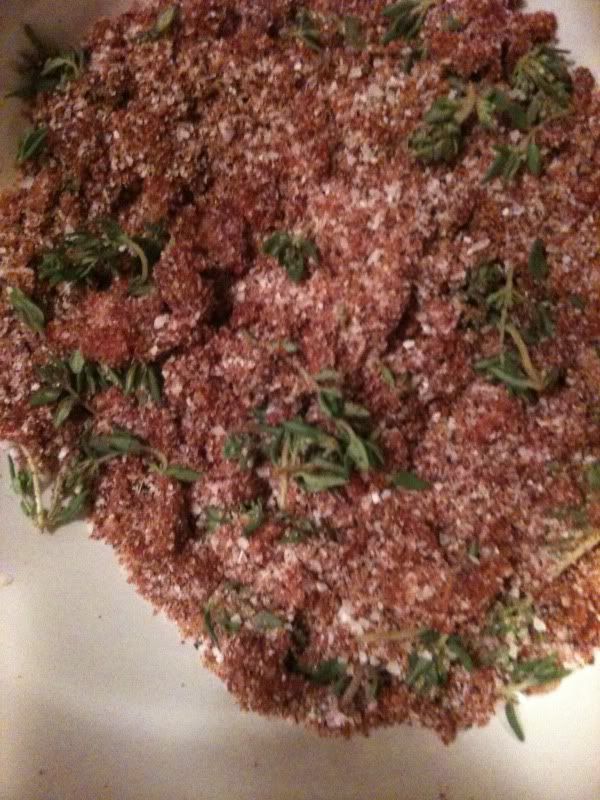 Also the night before, we made the criolla. we combined onion, tomato, red pepper, olive oil, vinegar, water, garlic paste, thyme, salt and black pepper, mixed well and chilled overnight.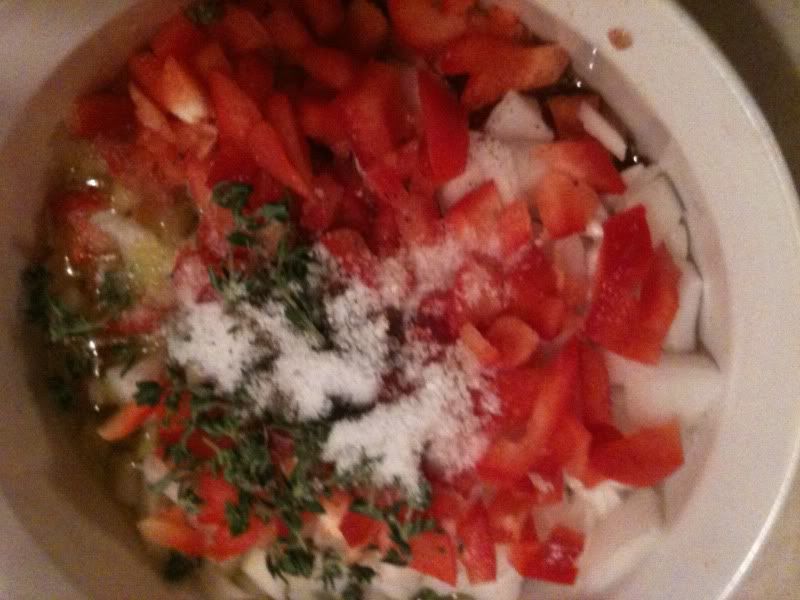 Today, I grilled the steaks over lump charcoal, cut and served.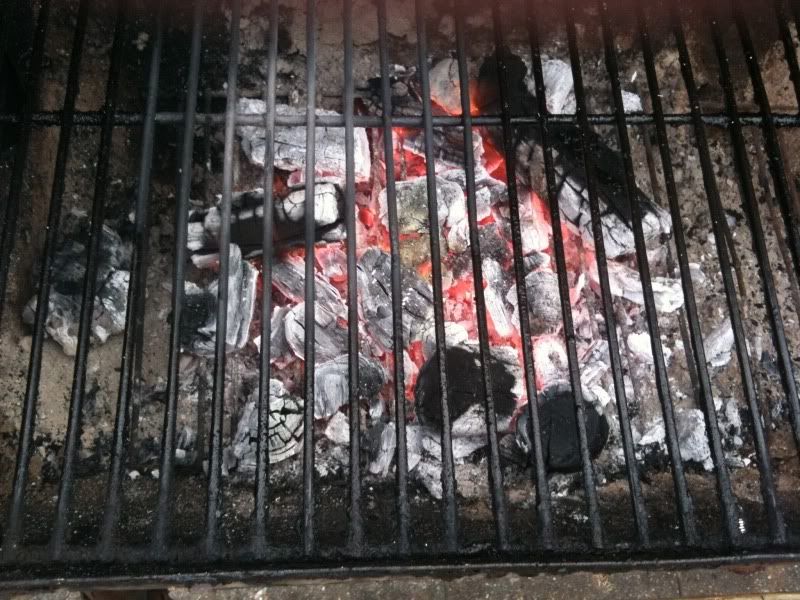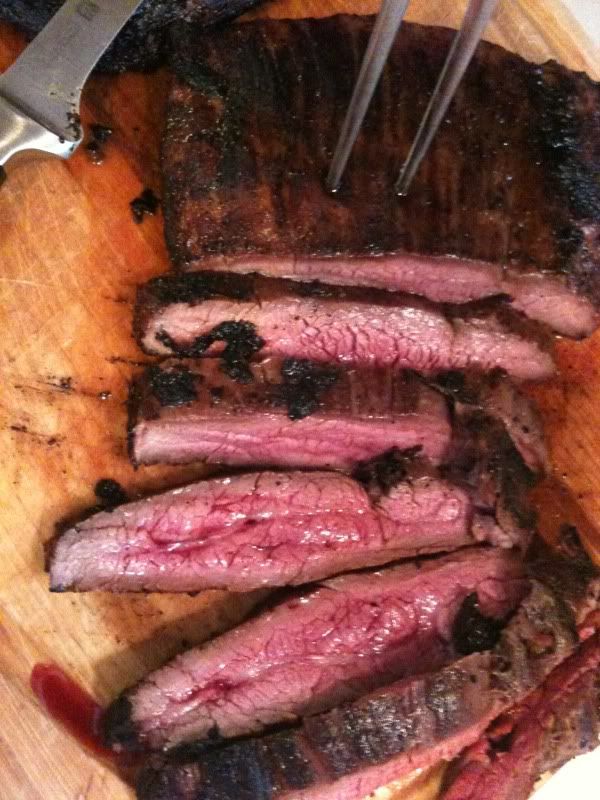 With wine: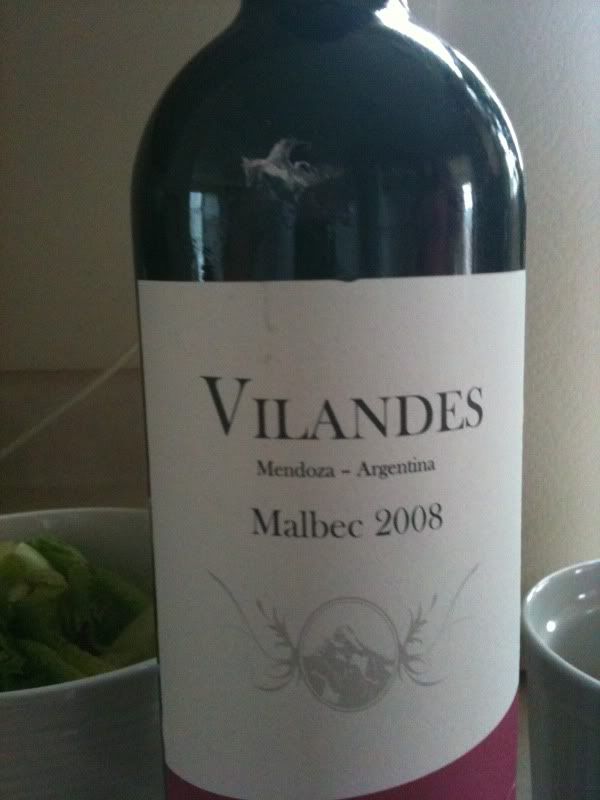 Finished product:
Results: We eat flank steak about once a month, and this is the best flank steak I've ever made. I like the criolla even more than the chimichurri. The wine paired very nicely as well. I'll be making this one again.