Tonight: Cameroon
The last of the west African countries, this is the first national dish we cooked that incorporated all of the colors of the flag.
We made Suya.
Last night we made a rub with thyme, curry, chopped hot peppers, black pepper, coriander, cayenne pepper, basil, and salt. We used the rub to season the sirloin tip steaks and refrigerated overnight.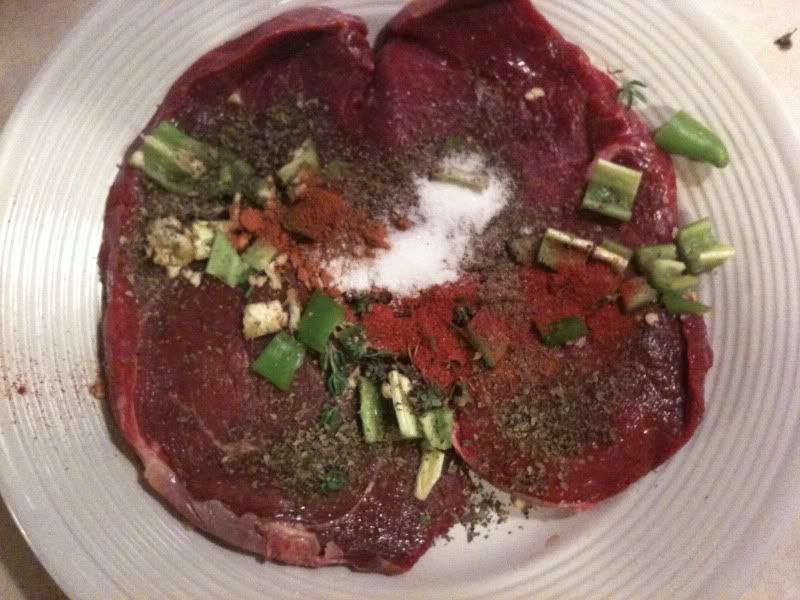 First, we sliced the steaks, rubbed with spices, and browned in a pan.
I then sauteed some sliced onions.
When browned, I removed the steak and sauteed chopped green, red, and yellow bell peppers. I returned the meat.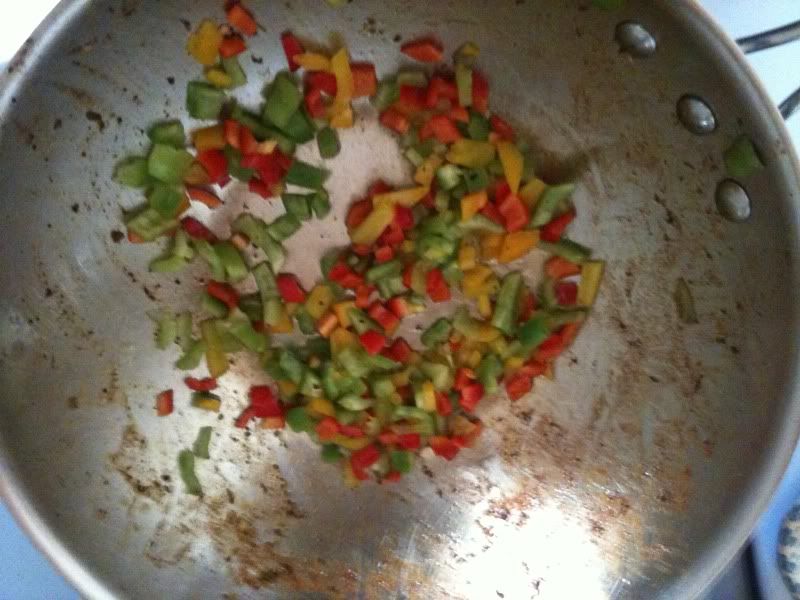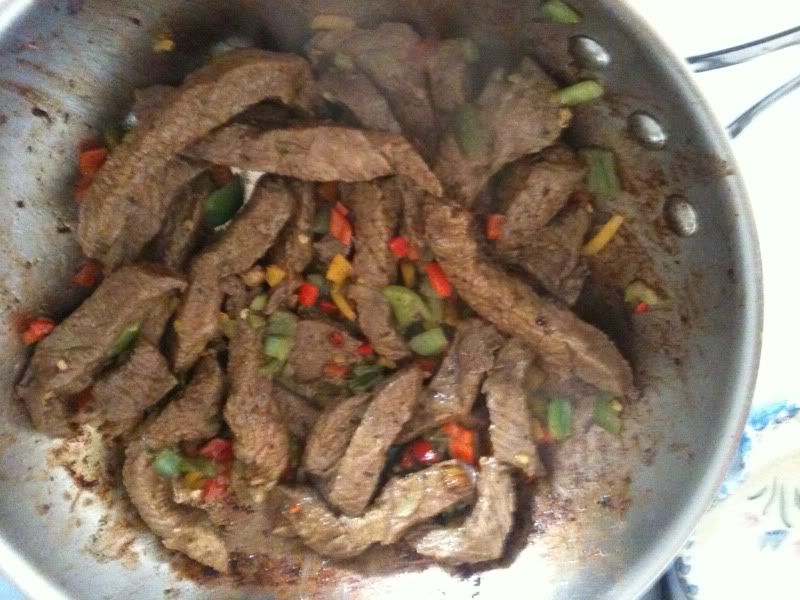 Finished Product served on a bed of white rice: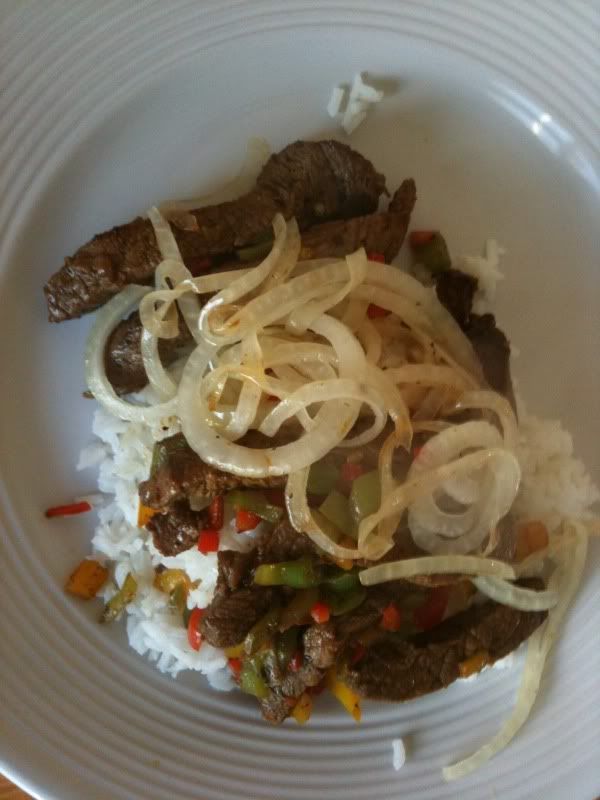 Results: Spicy! And good! I liked the color of this dish. The recipe called for sirloin tip but I'd use flank steak if I made this again.