Tonight: Australia
Condolences to Australia going out today - I was pulling for you guys as I watched that ZOMG nailbiter of USA - Algeria.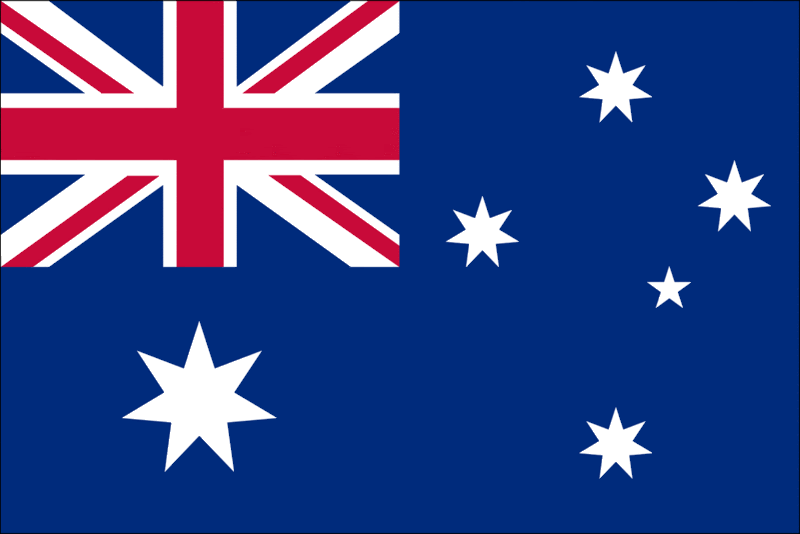 We made Australian meat pie and drank Australian wine. Not at the same time though, because that just didn't seem to go well. I would have had beer to complete my bogan meal but the only Australian beer I can get is Fosters, and I had to pass. We are drinking the wine now.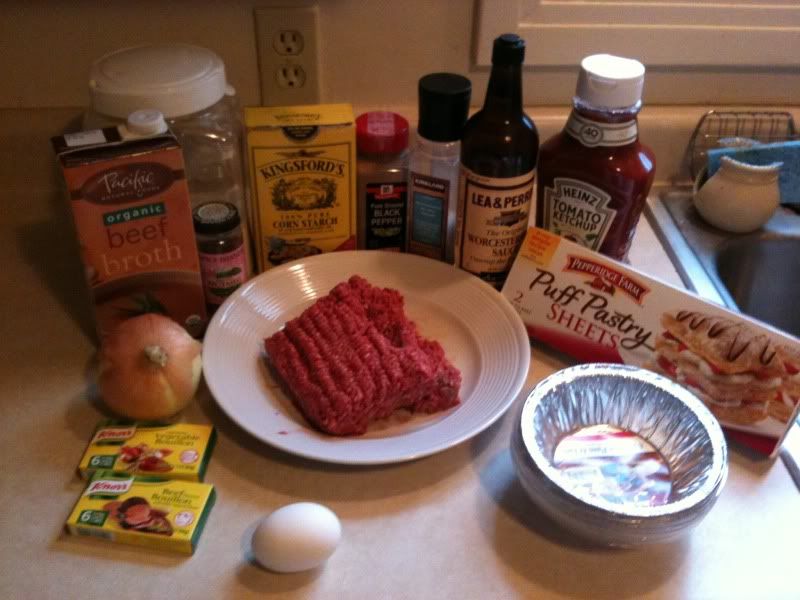 We browned the meat, then drained and reserved the fat.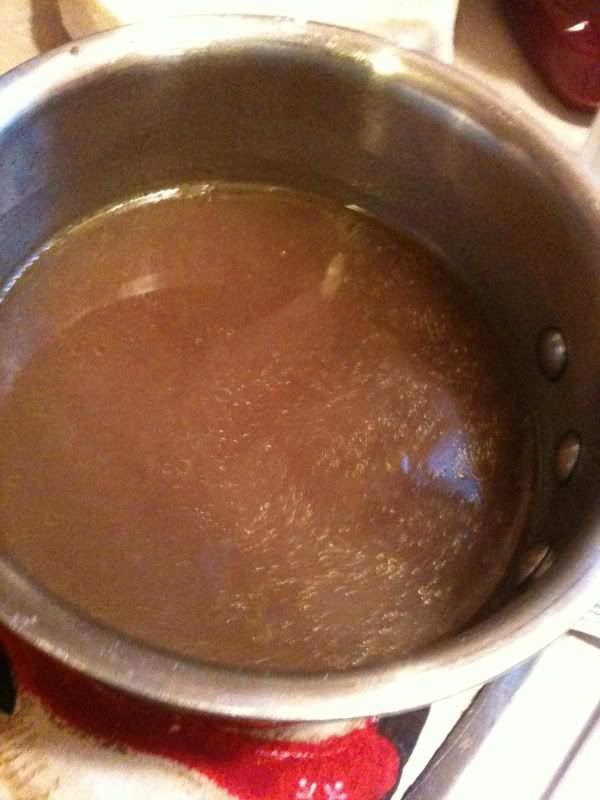 Next, we added vegetable stock cubes, beef stock, water, salt, pepper, and nutmeg, and simmered for 20 minutes. Then we thickened the mixture with cornstarch and added Worcestershire sauce.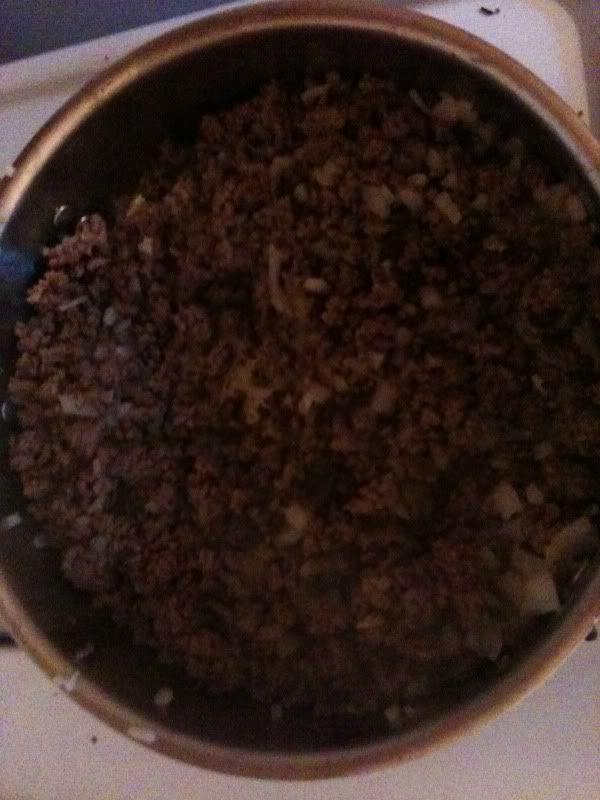 We made a dough for the pie base with flour, salt, ground beef drippings, water and butter.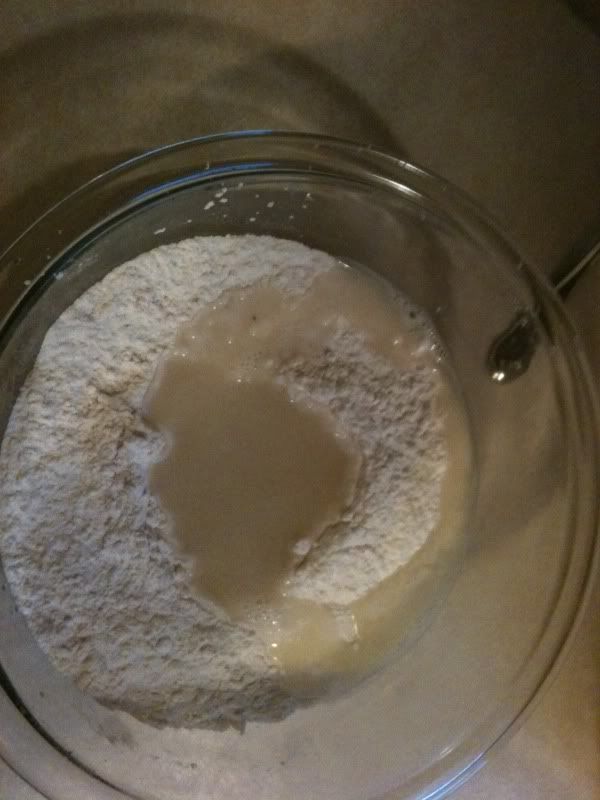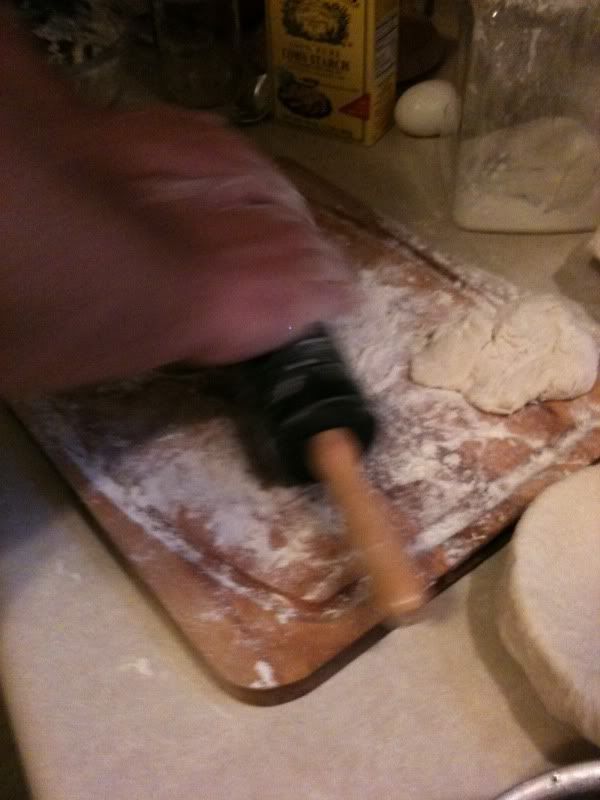 We put the base in small pie tins, filled with cooled meat filling, and covered with puff pastry.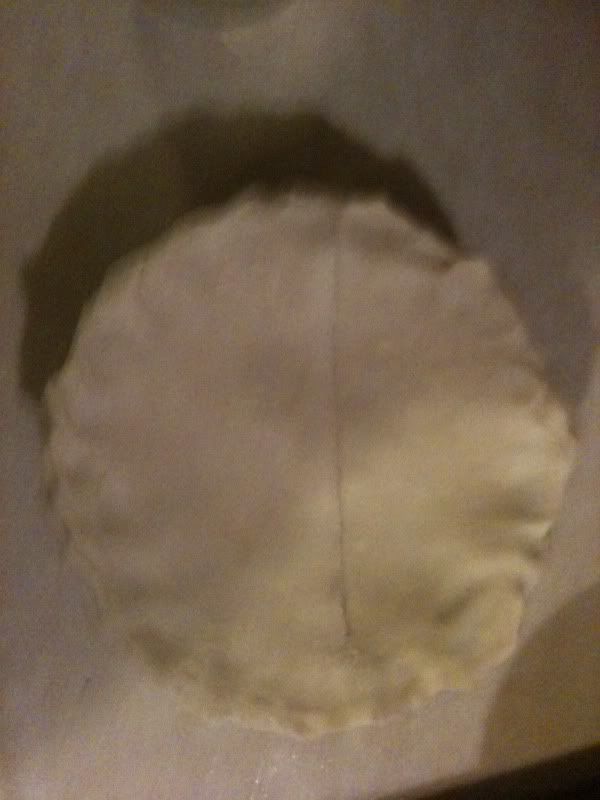 I brushed with egg yolk, cut a slit in the top, and baked.
Finished product:
Wine: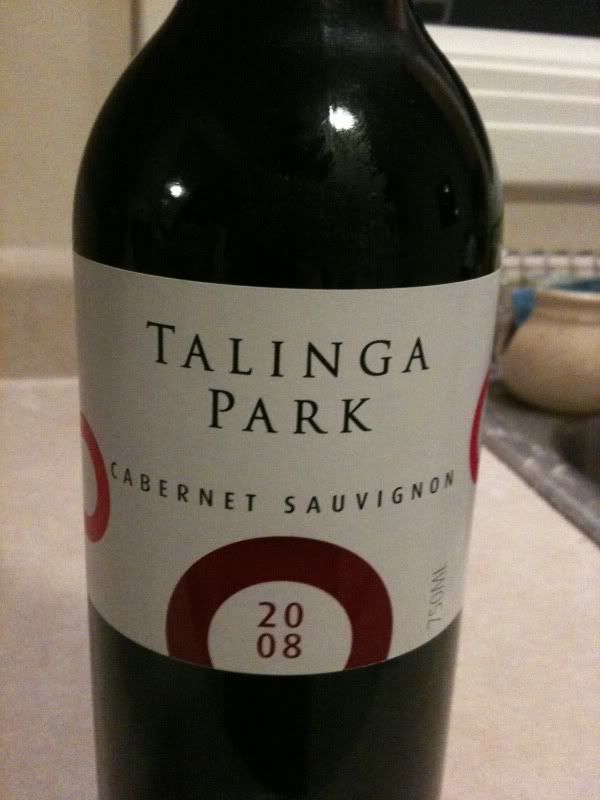 Results:
I had no Vegemite and I could not find an acceptable substitute (because it apparently does not exist), so apologies to the purists. We make pot pies on occasion, so we had the basics down for this recipe. This was just good Aussie comfort food. Served with ketchup. Because pretty much all comfort food should be served with ketchup.
Australian wine is world class. Australians are also way ahead of the game in the switch to screw caps. I've never had an Australian wine with a bad cork...
The cab is a bit young but certainly drinkable. The Sémillon is wonderful.