Last night: Portugal
We made Espetada with Portuguese Sheppard potatoes.
Espetada:
I made the marinade by grinding garlic and coarse salt into a paste, then adding red wine vinegar, bay leaves, black pepper, and olive oil. I cubed the rib steaks and coated the cubed meat with the marinade.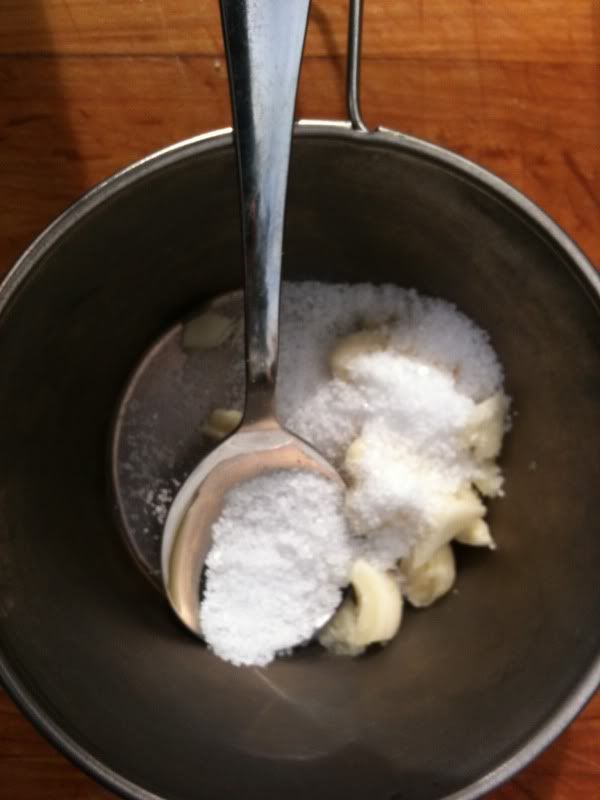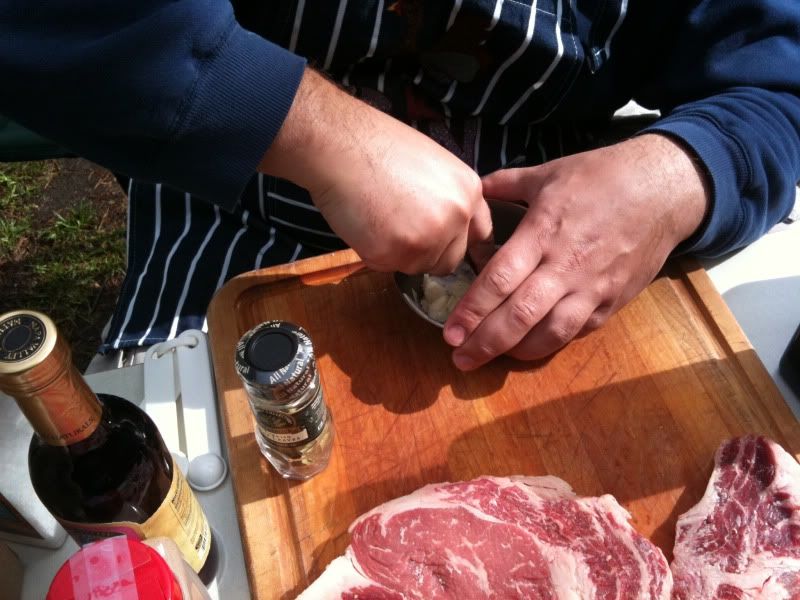 I then skewered the meat and cooked the skewers on the campfire: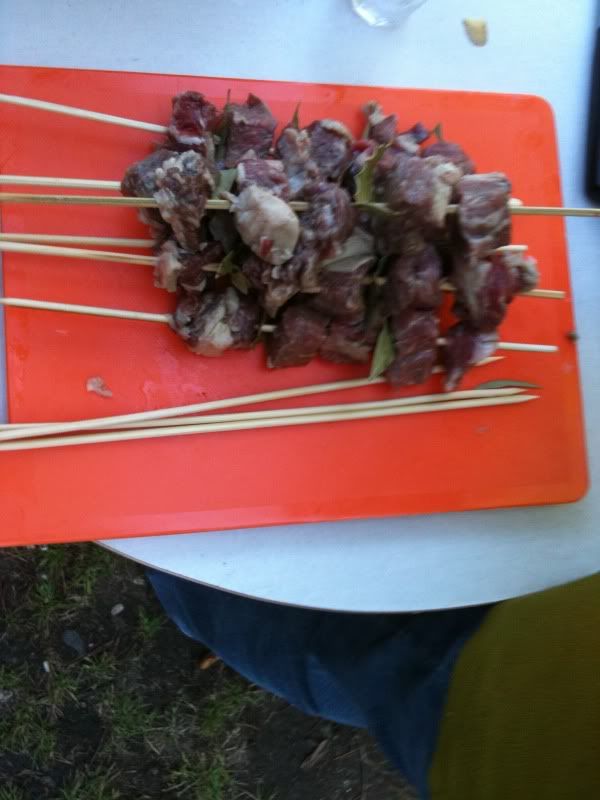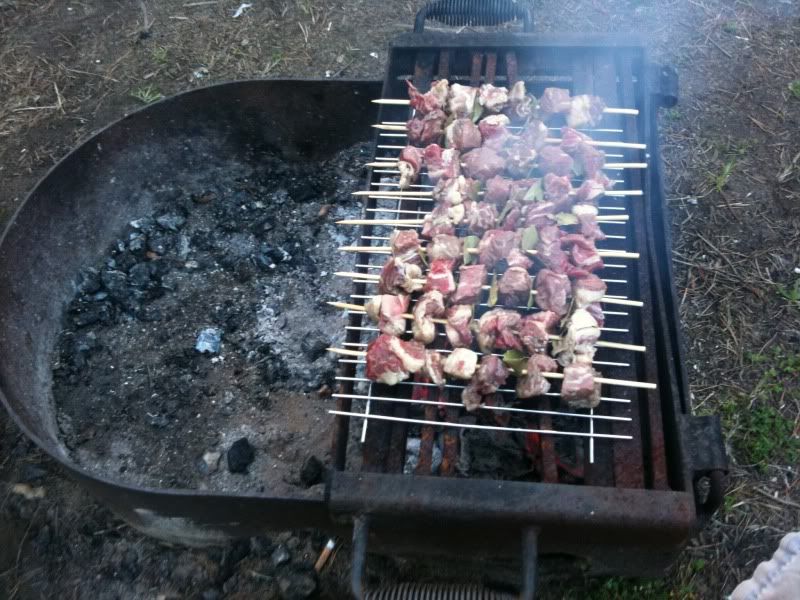 Portuguese Sheppard's potatoes: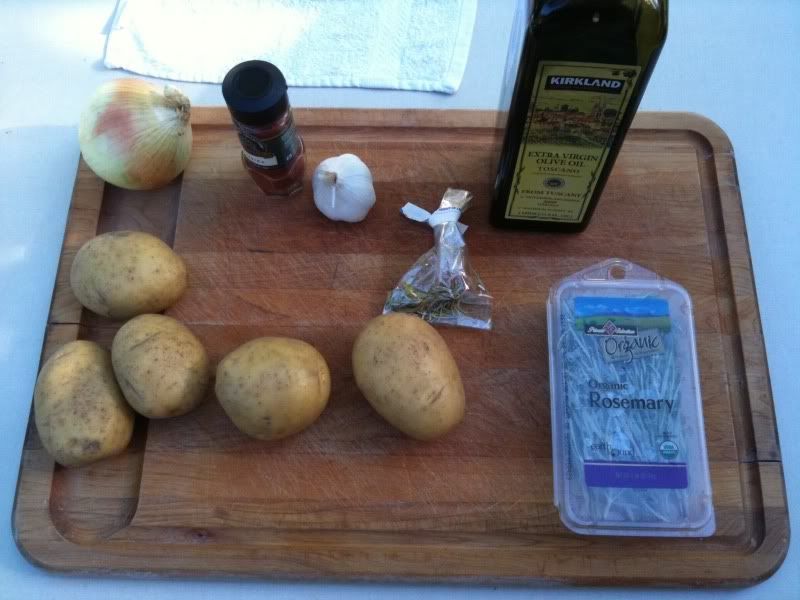 I sauteed the onions and garlic, then added fresh rosemary, dried rosemary, and paprika. I cubed the potatoes, put them in the skillet and covered with water, then cooked off the liquid.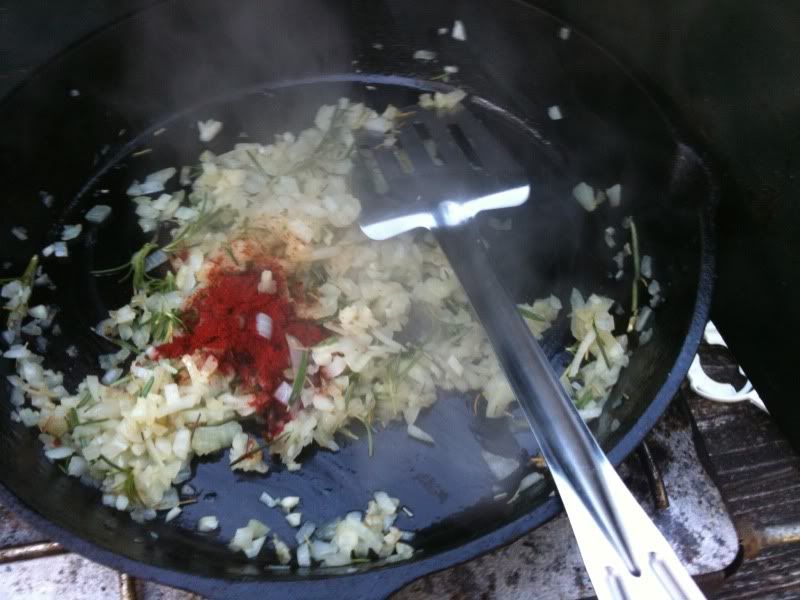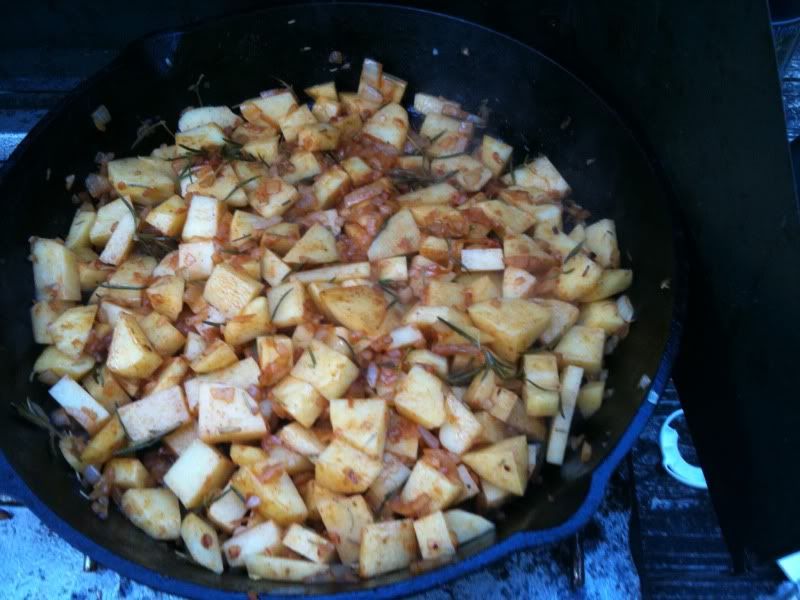 Finished Product: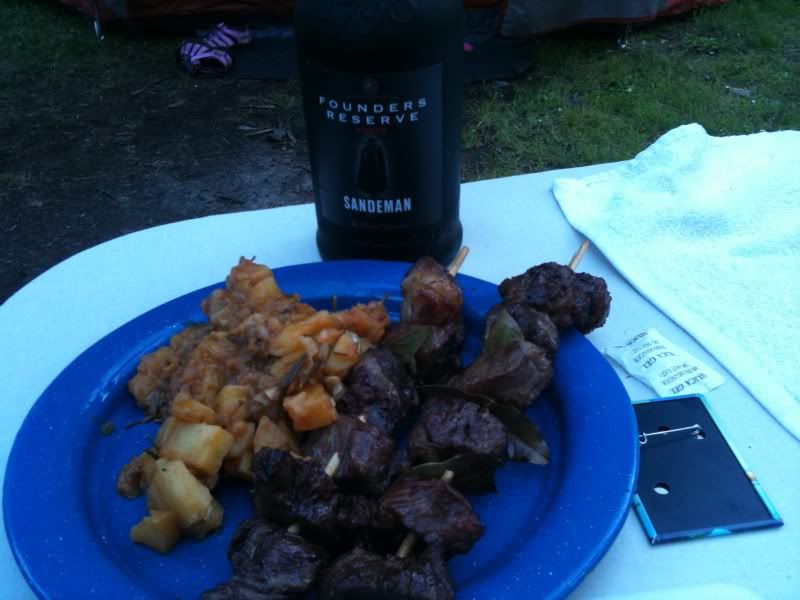 A port for after dinner:
Results:
This was another great smelling meal and was easy to make while camping. The Espetada was fantastic. The potatoes were very good as well. This was definitely a hit with us, our friends, and our neighbors.
I was not a fan of the port, but then I have never been a big fan of port.